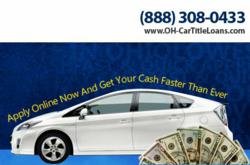 Ohio (PRWEB) February 17, 2013
A recent Ohio State University study discovered that young adults between the ages of 18-24 are living beyond their means, with over 20% spending at least $100 over their income each month. Since it can take years to build a good credit history, these young adults are likely paying high interest rates on their debt. The study also found that this age bracket is incurring more debt than other age groups, and that if they keep spending like this they could be in debt well into their 70s. Co-author of the study and Ohio State University economics professor Lucia Dunn went so far as to predict that the average credit card holder in this age group will die in debt to their credit card companies:
"If what we found continues to hold true, we may have more elderly people with substantial financial problems in the future. Our projections are that the typical credit card holder among younger Americans who keeps a balance will die still in debt to credit card companies."
Ohio Car Title Loans gives Ohio residents an alternative. Lenders offer competitive interest rates and flexible repayment schedules that work for both the lender and the borrower. Income and existing non-negotiable expenses are taking into account to create a repayment schedule that works for both parties.
For young Ohioans who need instant access to extra funds, Ohio Car Title Loans is the answer. A quick application and approval process ensures that Ohioans can get the funds they need within 24 hours with affordable interest rates to prevent them from digging a deep hole of debt. Borrowers are allowed to continue to drive their cars while paying off the loan, and as long as they make their monthly payments, a car title loan can actually help them to build credit for the future.
Ohioans who are in debt and paying high interest rates should consider paying off their high-interest credit card debt with a loan from Ohio Car Title Loans. Getting debt under control is crucial to being able to save for the future. A low-interest loan with reasonable, scheduled payments will provide Ohioans with the funds they need now to start preparing for their financial future.