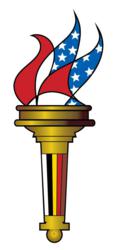 "It's a common frailty of all economists trained in the science of economics that has gone academically stale, and Mr. El Erian is its latest victim." - Wm W Fawell
Galena, IL (PRWEB) February 19, 2013
Elect A New Congress, super pac for the all the American people, released their alternative position to that of economist and CEO of PIMCO, Mohammad El Erian's opinion that Congress and politics are to blame for the economic mire America seems trapped in today, originally reported in the Daily Ticker.
Elect A New Congress has reported on the impact of the political equation upon economics in general and the economy in previous essays. And does so again in its recent counter argument essay release.
PIMCO, the worlds largest bond trading firm, CEO, Mohammad El Erian on the Daily Ticker, opined on the impact of the political conditions in Congress. "We all know that our problems are less economic in nature and more political in nature," said El-Erian. "The biggest setback is that [Congress] fabricates problems. It has been four years since Congress has approved a national budget and that is the most fundamental element of governance," he said. "We need to stop creating these headwinds."
Mohammad El Erian, a well respected economist, suggested that when it comes to the budget and long-term deficits, that a "mix of both" spending cuts and revenue hikes are necessary, noting that, "Our debt load is not a problem that can be solved by a one-sided approach."
"Elect A New Congress, while pleased to see such an eminent economist as El Erian acknowledge the role of the political in the economic equation, believes Mr El Erian has entirely missed the boat," Wm W Fawell, of EANC explained. "This has always been the Achilles heel for all economists. They never realize the impact a political model has on their economic modeling, denying themselves half the equation inherent to the formulas they use to project economic results."
"I appreciate Mr. El Erian's sincerity, but he's still treating the political equation as a variable, like it's a "crazy Ivan"," Fawell directed, "He should be applying its modeling, which in America's current dilema, is tyrannically based, and is the very reason for our anemic economy."
"Trying to place the blame and solution on one or two fragments of a corrupt political model while ignoring the model as a means to advance the economic half of any formula and equation is absurd," Fawell pointed out.
"He's ignoring the political model of the New World Order economy that's driving America down, pretending there is no alternative when there is; it's called Liberty and requires a political model of operation unique unto itself," Fawell detailed. "It's a common frailty of all economists trained in the science of economics that has gone academically stale, and Mr. El Erian is its latest victim."