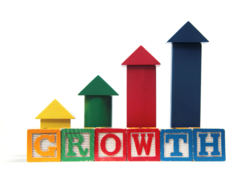 (PRWEB) February 15, 2013
​In any industry, there are many potential lead sources that can be used to supply your business with sales leads. Some are very simple and inexpensive, while others are more involved. When picking which lead source to use, companies must assess these aspects. At Telepoint Communications, Inc. our mission is to provide clients with the most innovative and cost-effective programs. Telepoint's focus is on growing their business and increasing their profits. A few common examples are as follows:
•Faxing is an outdated lead source. As technology continues to advance, the practice becomes less common. Most offices no longer have fax machines since all of their paperwork is done online.
•Direct Mail is also a fading trend. Mailings are costly to print and are often discarded. How many times have you trashed junk mail as soon as you saw the words 'Dear Resident'?
•Email marketing is less costly and more efficient than direct mail. However, email marketing can also be overlooked or discarded.
•Door to door is the most direct way to gain potential lead sources. It gives the company the option to interact and receive leads first hand. Finding and paying employees to go from door to door remains the biggest issue with this method.
•Calling centers are the most efficient way to generate new business leads. Here at Telepoint communications we provide all aspects of call center services including outbound, inbound, and on-line customer care. Telepoint combines the latest in Internet interactive technology and best-in-class call center management.
​​​​
To learn more about how a telemarketing campaign can help you, contact us at http://telepointcomm.com/ or 856-627-7100.
About Telepoint Communications, Inc.
A privately held company founded in 1997 and listed as on of The 50 Fastest Growing Companies. Providers of inbound and outbound call center services, such as lead generation, new customer acquisition, client retention, market research, survey taking, appointment setting, taking toll free calls, B to B and B to C. Industry experts in telecom, fund-raising, financial services, energy, mortgage, healthcare, political, travel, consumer products and services, among others. Telepoint Communications, Inc's headquarters is located in Somerdale, NJ. visit Telepointcomm.com