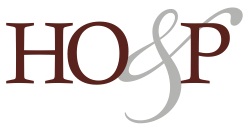 Dallas, TX (PRWEB) February 18, 2013
The law firm of Heygood, Orr & Pearson is announcing the launch of its new website, Mirena IUD Lawsuits Help. The site will serve as a news and information resource for Mirena patients and their loved ones whose lives may have been impacted by complications from the IUD.
Mirena is a hormonal intrauterine device (IUD) that was first approved for sale in the U.S. by the Food and Drug Administration in 2000. The device provides contraception using a synthetic version of the hormone progestin known as levonorgestrel. After it is placed in the body by a physician, the Mirena IUD can be left in place for up to five years.
According to warnings by the FDA and Health Canada, women who use Mirena may be at risk of suffering severe and potentially life-threatening complications. The FDA has received more than 45,000 reports of Mirena side effects from users of the device, according to data from the FDA Adverse Events Reporting System (FAERS). These reports include cases involving uterine perforations, migration of the IUD outside the uterus, embedding in the uterine wall, and damage to nearby organs or blood vessels. In some cases, the complications from a Mirena IUD may require surgical repair, such as a hysterectomy, or the surgical removal of the device.
Mirena users who become pregnant may also be at risk of suffering complications that could endanger both their own health and that of their unborn child. According to an FDA warning about Mirena, half of all women who become pregnant while using the IUD will experience an ectopic pregnancy that could put the mother's life in danger. Mirena can also increase the risk of a miscarriage or of other pregnancy complications leading to permanent infertility.
Women who have suffered any of these side effects of Mirena or pregnancy complications from the device may be eligible to file a case against Bayer, the manufacturer of the IUD. According to Mirena lawsuits that have already been filed against the company, Bayer allegedly failed to properly warn patients about the health risks they may face by using Mirena while overstating the benefits and effectiveness of the IUD (MRS-L-272412, MRSL-2723-12).
To find out if you may be eligible to file a Mirena IUD lawsuit, contact the lawyers at Heygood, Orr & Pearson for a free legal consultation. You can reach us by calling toll-free at 1-877-446-9001 or by sending us an email at info(at)hop-law(dot)com. To learn more about Mirena and the dangers of the IUD, please visit us online at http://www.mirenaiudlawsuitshelp.com.
About Heygood, Orr & Pearson
The attorneys at Heygood, Orr & Pearson have represented hundreds of individuals in cases involving personal injury and wrongful death. The firm also handles commercial and business disputes. The lawyers at our firm have tried over 200 cases to verdict, and have achieved verdicts and settlements for our clients totaling more than $200 million, including settlements of more than $50 million in 2012 alone.
Heygood, Orr & Pearson has tried 60% of all cases in the U.S. involving the fentanyl pain patch and is the nation's leading law firm in handling these cases. Our law firm also represents clients in product and pharmaceutical liability cases involving Actos bladder cancer; SSRI antidepressants; opioid painkillers such as hydrocodone, methadone and oxycodone; transvaginal mesh; Pradaxa; and table saw injuries. We also handle cases involving other areas of law, including disputes involving life settlement policies sold by Life Partners, class action lawsuits, commercial litigation, contract claims, qui tam whistleblower lawsuits, intellectual property disputes, and other practice areas.