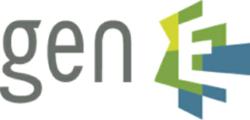 Resolve allows enterprises of varying ITSM process maturity stages to achieve resolution in less than 25 percent of the time required by traditional market alternatives.
Las Vegas, Nevada/Pink Elephant ITSM Conference (PRWEB) February 18, 2013
gen-E, a global IT process automation (ITPA) software company, today unveiled new Guided Workflow, Knowledge Lifecycle Management and Decision Automation features for its Resolve family of collaborative operations-driven ITPA software solutions at the Pink Elephant ITSM Conference & Exhibition, which is being held Feb. 17 – 20 at the Bellagio Hotel in Las Vegas.
On display for the first time in booth #216 throughout the conference, the new features accelerate self-service capabilities and project timelines for the enterprise service desk while enriching IT service management (ITSM) initiatives by expediting automation building processes for change and release management and other core tasks.
At Pink Elephant, gen-E will provide insightful demonstrations and presentations that not only underscore the impact of self help on service desk operations through use of Resolve, but also highlight the powerful automation engine that enables IT service desk technicians to drive faster resolutions for even the most complex issues.
Based on collaborative operations – a discipline founded on integrated enterprise social, dynamic knowledge management, decision management automation and collaboration technologies – the automation engine is tightly integrated with the Resolve platform to extend easy-to-use self-service capabilities to both internal and external service desk customers.
"With our innovative, people-driven approach to automation, Resolve ITPA is where service desks turn for help. Resolve is the only ITPA software to fill the void left by a host of common process challenges that have plagued the service desk today, such as poor visibility into planned releases, limited access to the most accurate status updates from business counterparts and multiple, disconnected ITSM processes," says Payal Kindiger, Executive Vice President of Marketing and Managed Services, gen-E.
"Leveraging our new features and the power of collaborative operations, Resolve allows enterprises of varying ITSM process maturity stages to achieve resolution for these and other challenges in less than 25 percent of the time required by traditional market alternatives," she added.
Empowering End Customers Through a Trifecta of Tools
Resolve allows end-users and service desk technicians alike to automate complex diagnostics, troubleshooting and remediation processes through powerful "push-button" automation and instant access to IT operations systems and status data that lie outside of the service desk.
In addition, Resolve's Decision Automation capabilities – which are supercharged by gen-E's market-leading Guided Workflow and Knowledge Lifecycle Management tools -- can be used to power end-user-driven, self-service support programs, giving internal and external service desk customers the ability to drill down to relevant support and troubleshooting tips, and the ability to execute automations to resolve their own issues.
And through its extensive portfolio of process packs for service desk automation, Resolve maintains a valuable library of documents, decision trees, process automations and best practice content. The integration of enterprise social and collaboration drives continuous improvement of that content, while the automation platform provides the invaluable context required for effective problem diagnostics and resolution. Throughout these processes, users can easily submit new requests and flag content for review.
Featuring intuitive visuals for displaying and managing complex knowledge workflows to speed adoption across the enterprise, Resolve also offers an Interactive Workflow Designer (IWD) and Form Builder user interface (UI) that eliminate traditional coding requirements and allow gen-E customers to more easily create custom workflows, forms and tables to facilitate self-service processes. The IWD is capable of quickly executing process automations, triggering workflow events and accessing data stored in custom database tables to make service desk and self-help processes more effective and faster to implement.
"With Resolve, gen-E continues to set the stage for innovation through seamless collaboration and easy-to-implement automations that transform the way businesses resolve their most complex service desk and ITSM issues," said Duke Tantiprasut, Ph. D., Chief Technology Officer for gen-E.
New Connectors Supercharge ITSM in the Enterprise
Beyond showcasing Resolve's self-service capabilities, at Pink Elephant gen-E will also feature a number of new connectors now available for ServiceNow, HP Operations Manager, Telnet Pool, SSH Pool and other major ITSM and IT operations systems.
"As a pure-play ITPA software provider, gen-E continues to expand its connectors with service desk and ITSM tools for easier, more efficient integration and information access," said Kindiger.
Resolve addresses inadequate collaboration processes through the use of Wikis that capture and document unstructured workflows, effectively linking people, tasks, tools and other resources across the organization – and filling information gaps with high-level process automation and orchestration for ITSM, event management, cloud automation, provisioning and other operations. Because Wikis are easy to update and augment, they can easily be adapted in Resolve to meet rapidly changing organizational requirements.
For more information on Resolve and gen-E, visit http://www.gen-e.com, or follow gen-E on Twitter, Facebook and LinkedIn.
About gen-E
gen-E is an IT process automation (ITPA) software company that places human ingenuity at the forefront of workplace activity. The company's award-winning Resolve™ software breaks down traditional organizational and process constraints through an innovative approach to automation. Powered by actionable and dynamic knowledge management capabilities, Resolve allows organizations to realize cost savings of as much as 200 percent within months of deployment. For more information, please visit http://www.gen-e.com.