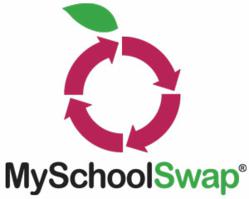 MySchoolSwap is unlike any other classified ad web site. It's the only one that donates half of its revenue to schools nationwide.
Gainesville, VA (PRWEB) February 19, 2013
MySchoolSwap.com—a previously paid classified advertising network that was founded as a school fundraising program, is pleased to announce a big improvement to its business model. Now, basic classified ads are free in all categories. Sponsored ads require a fee and MySchoolSwap will continue to donate 50 percent of that revenue to schools nationwide.
In a market saturated with classified advertising web sites, this update comes as an effort to compete with popular sites by offering the same basic functionality, but providing distinguishable advantages and benefits to schools and their surrounding communities. MySchoolSwap stands apart from the others with their innovative School Pages, user-friendly content and philanthropic business model.
Anyone can use MySchoolSwap. Classified ads reach a national audience through Location, Category and Keyword searches but also appear on School Pages. A School Page is a 'wall' of ad listings posted by folks connected to that school in some way—parents, alumni, school staff and the local business community. This creates a familiar environment for exchanges and communication. Every public and private preschool through high school in the country has a School Page and if it's not in the MySchoolSwap database already, it can be added. Any organization dedicated to the enrichment of children is also eligible.
MySchoolSwap has created a friendly and secure space for its anticipated audience. It includes categories like School Notices, Fundraisers and Prom Gowns while excluding categories like Personals and Discussion Forums. Furthermore, membership is required and users must be 18 years of age or older to join.
Finally, the big difference MySchoolSwap boasts is its mission to give back. MySchoolSwap donates 50 percent of all sponsored ad revenue to schools nationwide. The goal of this relaunch is to drive ad content with a quick and accessible ad posting process. This will draw a targeted audience of primarily parents with school age children which will attract sponsors. In turn, much needed revenue will be channeled to schools. "If we build it, they will come," says Cathy Shalvey, co-founder and president. "MySchoolSwap is unlike any other classified ad web site. It's the only one that donates half of its revenue to schools nationwide."
For more information visit MySchoolSwap.com. To connect with My School Swap, LLC call (703) 754-8410 or visit http://www.myschoolswap.com.
About MySchoolSwap.com
MySchoolSwap® is a free classified advertising network that sets itself apart from typical classified advertising web sites by donating a percentage of sponsored ad revenue to schools and by providing a national network for the school community. It officially launched in April of 2012 and within the first five months of operation, the company sent payments to ten schools in three states. MySchoolSwap has an expandable database of 134,000 preschools, elementary and secondary schools across the United States to include public and private. My School Swap, LLC was founded by Cathy and Tim Shalvey of Gainesville, VA and is supported by an Advisory Board with expertise in areas of internet privacy law, search engine optimization, affinity marketing and education. More information about the leadership team can be found at http://myschoolswap.com/about/our-story.aspx
Contact Information:
Cathy Shalvey, President
703-754-8410
info@myschoolswap.com