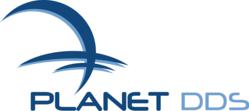 "...finding the right internet technology solution is one of the keys to the success of this project. We were pleased to work with Denticon dental software." -Dr. Paul Glassman
Irvine, CA (PRWEB) February 18, 2013
The Pacific Center for Special Care at the University of the Pacific, Arthur A. Dugoni School of Dentistry examines the use of non-dentist oral health professionals to reach out to people with special needs in community locations where they live or receive social or general health services. These professionals gathered electronic records, which include digital x-rays, photographs and charts, and then collaborate remotely, via the internet, with licensed dentists. Once a treatment plan is determined, the approach to that treatment, including where and when, can be decided.
According to Dr. Paul Glassman, Professor at the UOP School of Dentistry and Project Director for this new initiative, "The number of people who have difficulty having good oral health or accessing oral health services because of a disability or medical condition is rising dramatically in the US." The US Census confirms this. In 2000, 49.7 million people in the US population – nearly 1 in 5 - had a long standing condition or disability. "We are attempting to find a workable solution to provide the growing number of underserved people with oral health care."
"Of course," continued Glassman, "finding the right internet technology solution is one of the keys to the success of this project. We were pleased to work with Denticon dental software. It is unique in its ability to gather the information we need and communicate the data real-time or later on over the internet."
"We were very happy to work with the Center to help address this important social issue," said Richard Lee, CEO of Planet DDS. "One of the biggest advantages of cloud-based software is its ability for remote collaboration, and while we have other customers who use our dental practice management software application for mobile dental facilities, we are unaware of anyone who is using it for real-time virtual teamwork."
The promises that internet technology would be a boon for our ailing healthcare system have been around for years. Perhaps, the University of Pacific School of Dentistry is taking a step towards making this a reality. The study can be found in the July 2012 issue of The Journal of the California Dental Association - http://www.cda.org/member-resources/journal.
About Planet DDS
Planet DDS, Inc., a privately-held company in Irvine, California, develops, hosts, and supports software as a service (SaaS) applications for the dental industry. Planet DDS also offers virtual services through the use of cloud-based dental software delivery and its network of experienced, stay-at-home dental office workers both domestic and overseas.