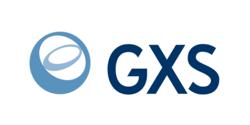 GXS employees make a difference and impact the communities in which we live and work every day. With the GXS Humanitarian and Todd Hill Award we are able to show our appreciation to those employees who uphold a tradition that is very important to us
GAITHERSBURG, MD (PRWEB) February 19, 2013
GXS, a leading provider of B2B integration services, today announced that it has named Olga Yin its 2012 GXS Humanitarian and Todd Hill Award winner. The award honors the memory of Todd Hill, a QRS (Inovis) employee who lost his life during the tragedy of September 11, 2001. Each year since the GXS and Inovis merger, GXS has recognized the outstanding community service efforts of one of its employees with a cash award and a matching contribution to the non-profit charity of the award winner's choice.
"GXS employees make a difference and impact the communities in which we live and work every day. With the GXS Humanitarian and Todd Hill Award we are able to show our appreciation to those employees who uphold a tradition that is very important to us at GXS," said George Hall, senior vice president of human resources at GXS. "Yin's work has touched the lives of so many in the community and serves as an inspiration to all and a demonstration of the impact an individual can have on a community."
An active member of the Hong Kong Red Cross, Yin has worked with the "Basic Psychological Support Service Team" since 2010. The group provides community services to people in need in Hong Kong and China including visually impaired elderly, children of new immigrants, single elderly persons, disabled children, orphans, children of single parent, mental patients and the family members of prisoners. In 2012, Yin volunteered on more than 70 occasions, totaling 300 hours with various non-profit organizations in the region. In addition to her volunteer work, Yin has also been an active blood donor and has given blood more than 30 times.
Open to all global employees of GXS, the GXS Humanitarian and Todd Hill Award recognizes an employee for outstanding work supporting non-profit charitable programs. All community service activities are taken into consideration.
About GXS:
GXS is a leading B2B integration services provider and operates the world's largest integration cloud, GXS Trading Grid®. Our software and services help more than 550,000 businesses, including 22 of the top 25 supply chains, extend their partner networks, automate receiving processes, manage electronic payments, and improve supply chain visibility. GXS Managed Services, our unique approach to improving B2B integration operations, combines GXS Trading Grid® with our process orchestration services and global team to manage a company's multi-enterprise processes. Based in Gaithersburg, Maryland, GXS has direct operations in 20 countries, employing more than 2,400 professionals. To learn more, see http://www.gxs.com, read our blog at http://www.gxsblogs.com and follow us on Twitter at http://twitter.com/gxs. You can also access our public filings with the Securities and Exchange Commission at http://www.sec.gov/edgar.shtml.
FORWARD-LOOKING STATEMENTS
This press release may contain "forward-looking statements." All statements, other than statements of historical facts that address activities, events or developments that the company expects, believes or anticipates will or may occur in the future are forward-looking statements. These forward-looking statements are affected by risks, uncertainties and assumptions, including but not limited to those set forth in the company's public filings with the Securities and Exchange Commission, including its Annual Report on Form 10-K and its Quarterly Reports on Form 10-Q. Accordingly, actual results or outcomes may differ materially from those expressed in the forward-looking statements. You should not place undue reliance on these statements and the company undertakes no obligation to update or revise any forward-looking statements to reflect events or circumstances that may arise.
All products and services mentioned are trademarks of their respective companies.