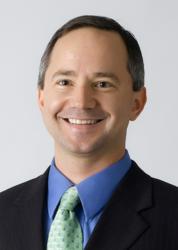 Indianapolis, Indiana (PRWEB) February 17, 2013
Bingham Greenebaum Doll LLP has named partner Mark A. Loyd as Chair of the Tax and Finance Practice Group. The Tax and Finance Practice Group provides full service representation, counsel and advice regarding federal and state tax planning, transactions, and controversy resolution, including litigation, to for-profit and non-profit clients.
"Mark's knowledge of tax law and years of experience make him an ideal leader for our Tax and Finance Practice Group," said Tobin McClamroch, Co-Chairman of the firm. "Mark's advocacy for his clients exemplifies the high quality legal service Bingham Greenebaum Doll attorneys strive for with each of our clients."
As the Chair of the Tax and Finance Practice Group, Mark will lead the Group's attorneys in counseling and representing tax and finance clients through all phases of tax planning, compliance, controversy resolution and litigation. Mark will work to build on the firm's legacy and reputation in the federal, state and local tax areas. In this regard, Mark will work with the other partners in the Group to attract, train and develop additional talented attorneys and to grow the number of clients for which we provide tax services.
Mark A. Loyd's areas of practice concentration are state, local and federal tax controversy resolution, litigation and planning. He has counseled and advocated for clients with issues involving state and local income, gross receipts, sales and use, property, franchise/license and various excise taxes, as well as federal income and excise taxes, for over 20 years. Mark is licensed to practice in Kentucky, Indiana, Ohio and Tennessee.
###
Bingham Greenebaum Doll LLP is a progressive business law firm with nearly 225 professionals serving regional, national and international clients. For more information, visit http://www.bgdlegal.com.