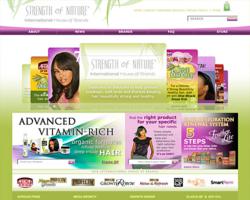 I have seen many changes in technology and the internet over the years and understand how to create successful websites while focusing on the brand and thoughtful user experiences.
Atlanta, GA (PRWEB) February 18, 2013
Scott Hill Design was awarded the "Best of the Best" designation for excellence by Follow Media Consulting, Inc. in the category of Graphic Designers Atlanta. This award signifies the continued commitment and dedication of the areas best in website and graphic design services.
Scott Hill Design is owned by Scott Hill, a Graphic Designer, Artist and Photographer. He focuses on creative problem solving to produce user-centered and thoughtful experiences while creating an effective message and meaningful connections. He is currently based in Atlanta, GA but he hailed from his hometown in Mobile, Alabama.
Scott Hill has spent 17 years in the design industry and 15 years focused on interactive design and branding. He has experience in graphic design and web design, UI/UX design, information architecture, usability, print and press work. As Art Director/Lead Designer for IBM interactive he led teams, was active in gathering requirements, understanding business & brand objectives, creating estimates, management of resources and presenting creative and branding solutions to current and prospective clients.
Scott Hill is currently a graphic designer who provides professional website design and development, graphic design services and photography. He provides a unique combination of communication, creative strategy, and technical skills helping clients to achieve their business objectives. To know more on Scot Hill Design's services, you can visit their website at http://scotthilldesign.com/ or you may call them at 770.850.8752.
About Follow Media Consulting, Inc.
Named one of the best SEO companies by Jonas Marketing, Follow Media Consulting, Inc. is a rapidly growing worldwide firm of SEO, Social Media, and Mobile Marketing Professionals. Follow Media Consulting, Inc. headquarters is located in Richmond, VA. However, our professional team is networked across the world, with regional offices across the United States, in the United Kingdom, Canada, Australia, France, South Africa, the Philippines, and India.