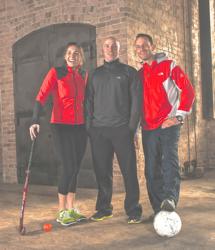 BTP Cares is one of our ways to support and educate members of our community and make a meaningful difference in peoples lives
Chicago, Illinois (PRWEB) February 19, 2013
"For 2013, we at Black Tiger Performance have made a concerted effort to provide our community with a variety of charitable options in an effort to share our experience, knowledge and programing with those who might not otherwise be afforded the opportunity." Stated Geoffrey Ruttenberg, Co-Principal and founder of Black Tiger Performance (http://www.blacktigerperformance.com). "I think there is an obligation for any successful business, in part, to give back to the community which that business relies upon and works within" continued Geoffrey.
Black Tiger Performance has donated scholarship positions to its summer camps and clinics, has provided several schools with free services for their scholarship fundraising auctions, has contributed services to Bear Necessities to help in their fight of pediatric cancer; and has donated services that benefited L'Ecole de Choix, The School of Choice; in Haiti.
In addition, Black Tiger Performance plans to host a Fit Camp this summer for those needing help in the area of diet and weight management. Furthermore, to make the experience more attractive for the participants, the person making the biggest strides as it relates to weight loss, will receive a life time membership. "This is our way to support and educate our community and make a meaningful difference in peoples lives" voiced Co-Principal Holly Palin.
Black Tiger Performance is continuously looking to make a difference in the lives of our community members. This concept is essential to its owners and goes hand in hand with the community and camaraderie established through Black Tiger CrossFit and all of our related programming. "One of the most rewarding aspects of this industry is to help those who need it the most, and see the difference it ultimately makes in their ability to be healthy and happy throughout their life" added Co-Principal Neil Curran.