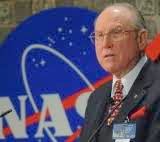 Many people believe that airline safety implies no risk. That can be a deadly assumption.
Washington, DC (PRWEB) February 18, 2013
A risk management expert who is a former member of the National Transportation Safety Board has identified five serious issues that could make the next airline crash the worst ever.
Vernon Grose, chairman of Omega Systems Group Incorporated, applauds recent advances in airline safety but points out that large-capacity planes carrying as many as 853 passengers, combined with cyber-terrorism and other issues, make flying far from risk-free.
"Many people believe that airline safety implies no risk," says Grose, a former Boeing employee who now provides risk management services to aviation companies, governments and other organizations. "That can be a deadly assumption."
In a recent article on his company's website, Grose iidentifies four vital differences between safety and being risk-free:
1. Safety looks backward, risk looks forward.
2. Safety is only one component of risk.
3. Safety is never static.
4. Risk must be identified, evaluated, ranked, and controlled.
"Anything short of an all-encompassing effort is not managing risk," says Grose, considered one of the founding fathers of a systems-based approach to risk management. "Future airline safety depends on it. Should risk be ignored, randomly addressed, or assumed to be non-existent, airline safety will be degraded."
Looking forward, Grose says there are at least five serious issues affecting airline safety that must be systematically addressed for their inherent risk:
1. Larger Aircraft: The trend in new airliners is increased passenger capacity, meaning a collision with another aircraft could easily kill more than 1,000 people.
2: The world-wide financial crisis: Economic challenges have placed airlines in jeopardy, forcing many into bankruptcy or mergers, which introduces new risks.
3. Machines replacing humans: The transfer of aircraft piloting responsibility from humans to machines increases risk.
4. Cyber-terrorism: Airline operations are vulnerable to disruption of networked infrastructure in communications, air traffic control, routing, and weather forecasting.
5. Legalization of marijuana: Drug use will increasingly impact pilot performance as there are no accepted rules or means for marijuana detection.
"Those responsible for airline safety should be alerted that only with systematic, all-encompassing, global management of risk will the current, admirable status of airline safety be maintained," says Grose.
ABOUT GROSE AND OSGI: Vernon L. Grose is the founder and chairman of Omega Systems Group Incorporated (OSGI), a Washington-based consulting firm that identifies, ranks and manages risks -- systematically. Business Week has described Grose as a founding father of the application of systems methodology to managing risk.