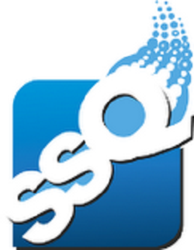 Hartford, CT (PRWEB) February 18, 2013
StructuredSettlement-Quotes.com has recently announced their second cash giveaway, building on the success of their January contest to win $1,000. The second giveaway will run for the entire month of February, and one lucky winner will walk away significantly better off financially.
The first months of the new year are always the hardest. Clients of StructuredSettlement-Quotes.com are still reeling from Christmas expenses, and taxes are due on top of that. On top of that, having to wait on tax refunds equals a serious financial problem for most people.
To help offset that situation, StructuredSettlement-Quotes.com previously announced a cash giveaway for the month of January. That contest saw more than 20,000 entrants. The winner of January's giveaway was announced and contacted, but the company is not stopping there. They've announced a new cash giveaway for the month of February – one lucky person will take home $999.99.
StructuredSettlement-Quotes.com understands just how common financial problems are. What's more, they understand that these are often outside of people's control. No amount of planning or preparation can prevent these shortfalls, but they take their clients' well-being seriously and are offering relief from money problems.
The new giveaway does not require a purchase of any sort. Clients can sign up quickly and easily via the company's website. The contest is available to all comers, and will remain open through February 28, 2013. At the end of the month, the company will choose a random entrant as the winner of the $999.99 grand prize and contact them so they can claim their cash.
Don't miss out on this chance to win free cash to offset financial problems.
To learn more about StructuredSettlement-Quotes.com or to enter the $999.99 giveaway, visit https://www.StructuredSettlement-Quotes.com.
About StructuredSettlement-Quotes.com: Built on customer service and the principle of putting client interests first, StructuredSettlement-Quotes.com has built a reputation for innovation, quality and honesty since its inception in 2007. The company specializes in providing clients with the means to sell structured settlements, lottery winnings, annuity payments and more.