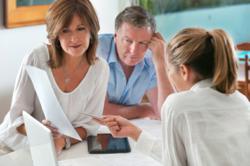 Susan is an experienced insurance professional and we know our customers will benefit the most from her superior customer service skills
Longwood, Florida (PRWEB) February 19, 2013
Teachers Insurance Specialists is proud to announce their team of car insurance specialists has expanded with the hiring of insurance expert, Susan Verner.
"We are excited to have Susan as a new member of the Teachers Insurance Specialists team. With the recent launch of the Car Insurance Florida Specialists website, it is important to have well versed employees in the automotive niche," says Simone Baldwin, owner/operator of Teachers Insurance Specialists.
Susan brings over 15 years experience in the insurance field, and has won numerous awards for customer service and employee excellence. "Susan is an experienced insurance professional and we know our customers will benefit the most from her superior customer service skills," affirms Baldwin.
The company website, Car Insurance Florida Specialists focuses on "tailored to fit" policies for car insurance, motorcycle insurance, watercraft insurance, RV insurance, and golf cart insurance. These "tailored to fit" car insurance policies are possible with the help of dependable staff members, which enable Teachers Insurance Specialists to better connect with and serve customers. "There are many variables that go into an automotive insurance policy, and oftentimes the insurance jargon can be confusing. The Car Insurance Florida Specialists website helps to educate and explain auto insurance in simple to understand concepts. It also includes online insurance quote forms for consumers interested in our 'tailored to fit' insurance policy," discloses Baldwin.
A key point in choosing car insurance coverage is that consumers should have coverage at least up to the value of their assets. This prevents consumers from the risk of not having good insurance coverage when an accident occurs. Another important topic to be familiar with is that any damages and expenses over a consumer's coverage limits that they are currently carrying are their personal responsibility. It is important to be aware of a consumer's insurance policy coverage so they can avoid the aforementioned pitfalls and prevent unexpected –and unnecessary- expenses.
"The addition of Susan Verner to the Teachers Insurance Specialists staff coupled with the Car Insurance Florida Specialists website, catering to the car insurance consumer, is a win-win for central Florida residents that are searching for quality, affordable auto insurance that is 'tailored to fit," asserts Baldwin.
For more Florida car insurance information visit: http://www.carinsurancefloridaspecialists.com or call (407) 622-6634 or e-mail Simone (dot) Baldwin (at) horacemann (dot) com.