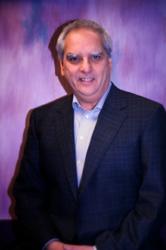 Rockville, MD (PRWEB) February 15, 2013
Steven N. Rice, D.D.S., of the Advanced Laser Gum Surgery Institute of Washington joins a small number of dental professionals that are trained on and certified to use the Laser Assisted New Attachment Procedure for gum disease treatment. In point of fact, only one percent of dental professionals have received the training and certification necessary. The LANAP treatment revolutionizes periodontal disease treatment through the use of the extremely selective PerioLase MVP-7 laser. The laser kills the bacteria that causes gum disease and removes the affected gum tissue.
Healthy tissue is left behind and is compacted against the teeth for quicker reattachment and healing.
Millions of people across the United States have gum disease, yet many of them are not actively seeking treatment and may not even know they have it. Symptoms of gum disease may include bleeding gums, sore teeth, loss of bone around the teeth, receding gums, and eventual tooth loss. Not only that, but it has also been linked to such ailments as diabetes and heart disease. Getting proper gum disease treatment is critical to one's overall health.
Using the FDA cleared PerioLase MVP-7 laser to perform the LANAP periodontal disease treatment, Dr. Rice removes up to 90 percent of the disease-caused inflammation in a single visit. The healthy gums are not negatively impacted and the bone around the teeth is stimulated to regenerate. The procedure is considered minimally invasive and causes little discomfort to the majority of patients.
People who have avoided gum disease treatment because of apprehension over the standard treatment methods now can receive treatment that is safe, effective and minimally painful. Down time is short, and most people return to normal activity within a day. More information about gum or periodontal disease and the LANAP periodontal disease treatment procedure can be found at http://www.advancedgumsurgery.com.
Advanced Laser Gum Surgery Institute of Washington is a periodontal practice offering patients personalized dental care for Rockville, Maryland since 1981. Dr. Steven N. Rice received a Doctor of Dental Surgery degree from the University Of Maryland School Of Dentistry. He continued his education as a General Practice Resident in the United States Army, where he was awarded a Medal of Commendation. He studied periodontics at the Medical College of Georgia and was recognized as Diplomate of the American Board of Periodontology upon completion. Dr. Rice is part of one percent of dental professionals providing the most recent FDA cleared laser procedure for gum disease and periodontal treatment. To learn more about Advanced Laser Gum Surgery Institute of Washington and their dental services visit their website at http://www.advancedgumsurgery.com and call (240) 747-7355.