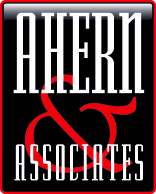 I've seen countless business owners walk into a deal completely unprepared for the process of selling their company. Our new pre-sale operational audit guides ownership through the preparation process step by step
Phoenix, AZ (PRWEB) February 18, 2013
Ahern and Associates Ltd., the transportation industry market leader in trucking and logistics company acquisitions introduces a new pre-sale audit which is designed to properly prepare ownership for the grueling process of selling a transportation company.
Andy Ahern, CEO of Ahern and Associates has been involved in hundreds of acquisition deals over the last 25 years which could have potentially fallen through had it not been for Ahern's internal system of checks and balances. This new pre-sale audit takes the guesswork and "shock value" out of selling a transportation company by bring critical issues to light well before the process begins.
"I've seen countless business owners walk into a deal completely unprepared for the process of selling their company. Our new pre-sale operational audit guides ownership through the preparation process step by step and provides a very clear picture, making the company much more attractive to potential buyers," commented Ahern.
Often times, potential sellers fail to release the proper information at the correct time and are totally overwhelmed by the lengthy due diligence process. Ahern's new operational pre-sale audit is an intensive three day program which thoroughly examines a trucking or logistics company from top to bottom including:

Overall operations
Sales
Marketing
Personnel
Upon completion of the audit, Ahern will provide the potential seller solutions which will help reduce operating costs while increasing shareholder value. In addition, Ahern will highlight any "red flags" that could potentially hold up the sale of the company, offering ownership an opportunity to correct before going to market.
This state-of-the-art process is offered nationwide and will be completed on-site at the place of business. Those interested in Ahern's prequalification process are urged to call 602-242-1030 to speak with Andy Ahern direct.
About Ahern & Associates, Ltd.:
Ahern and Associates is North America's leading trucking and transportation management consulting firm. The skilled consultants at Ahern and Associates specialize in mergers and acquisitions of trucking and logistics companies as well as the restructuring and evaluation of existing carriers that seek to increase operating efficiency and improve profitability. Since 1987, Ahern and Associates has aided hundreds of buyers in the acquisition of trucking and logistics companies throughout the U.S. and Canada as well as assisting many transportation and logistics companies in reducing their overall operating costs and increasing their profitability. For more information, please call 602-242-1030 or visit http://www.Ahern-Ltd.com
XXX
Business contact:
A.W. Ahern
602-242-1030
Media contact:
Jason W. Jantzen
Phoenix Marketing Associates
http://www.PhoenixMarketingAssociates.com
602-282-0202