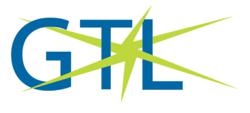 Working with GTL on creating the GTL Data IQ product delivers a game changing platform to effectively address the big-data analytical needs facing correctional institutions nationwide. - Christopher Westphal, CEO of VAI
Mobile, Alabama (PRWEB) February 15, 2013
Correctional facilities across the United States are faced with numerous instances of inmates continuing to operate their criminal enterprises while incarcerated. Regardless of the security measures that correctional facilities use to mitigate these issues, inmates continually find ways to circumvent the facility's controls. Investigators need to pursue these criminal networks, identify the offending parties, and build a case against its masterminds. While the use of charting, visualization, and link analysis is often used in identifying networks for criminal investigators, the tools available today are more advanced and designed to handle the range of data needs specific to correctional institutions.
It is this reason that Global Tel*Link (GTL), the leader in integrated correctional technology, sought out a partner that could not only assist investigators with their tasks, but also could provide advanced, in-depth analysis to handle the scale and complexity needed for this industry. The partner GTL chose is the leader in visual data mining, Visual Analytics Inc. (VAI). Together, GTL and VAI bring a new offering to the market; GTL Data IQ – an advanced data analytics and link-charting tool designed specifically for the corrections environment.
Unlike common link charting, GTL Data IQ consolidates access to all internal and external data sources to expose interactions and relationships among inmates, visitors, and the community; as well as uncover deceitful behaviors, including long distance frauds, smuggled cell phones, drug trafficking patterns, and gang-related operations. By integrating with the data from Global Tel*Link's inmate telephone records, Offender Management System, deposit and payment records, video visitation information, and other data sources, GTL Data IQ can show linkages between inmates and their network. Investigators can identify high-risk inmates, unusual phone call patterns, suspicious fund transfers, and many other helpful investigative measures.
According to Christopher Westphal, CEO of VAI, "Working with GTL on creating the GTL Data IQ product delivers a game changing platform to effectively address the big-data analytical needs facing correctional institutions nationwide. With data being collected from over 1.1 million inmates, GTL leads the marketplace in deployed offender management systems and together with technologies from VAI, we are able to collectively offer a cost-effective and easy-to-use system to deliver more insight. GTL Data IQ allows our clients to work smarter, become proactive, and stay ahead of the curve."
Through this partnership VAI brings it's advanced analytical and data visualization technology to Global Tel*Link's extensive network of correctional facility customers. Investigators at these locations and new clients can quickly take advantage of GTL Data IQ's industry leading investigative capabilities to cut down on the growth of inmate's criminal networks and help deliver a safer and more controlled environment.
Brian Oliver, Chief Executive Officer, said, "Through our partnership with VAI, GTL has been able to acquire leading market technology for use in the corrections industry. The feedback from our customers regarding these applications has been unanimous, 'We haven't seen anything like this' and 'When can I acquire these capabilities?'"
About Visual Analytics Inc.:
Since 1998 Visual Analytics Inc. (VAI) is a leading provider of information sharing and visual data mining products. VAI is focused on providing unparalleled capabilities to analyze and derive important patterns from complex data using state-of-the-art technologies. VAI serves domestic and international government organizations and commercial businesses involved in enterprise-level information sharing and analytics, including the intelligence community, law enforcement agencies, homeland security organizations, financial markets and anti-fraud organizations. Visual Analytics Inc. has remained focused on our primary mission: delivering superior pattern discovery solutions for every organization. http://www.visualanalytics.com
About Global Tel*Link:
As the leading provider of integrated correctional technology solutions, Global Tel*Link provides service to approximately fifty percent of inmates nationwide including service to thirty State Department of Corrections and fifteen of the twenty-five largest city/county facilities. To learn more about GTL's applications and solutions or to speak to a representative of GTL, please visit our website at http://www.gtl.net/lp/data/press.shtml or contact us at 800.489.4500.
Media Contact:
Anthony Bambocci, Chief Marketing Officer
Global Tel*Link Corporation
phone: 888.222.3081 ex. 81105
email: anthony.bambocci(at)gtl(dot)net
website: http://www.gtl.net