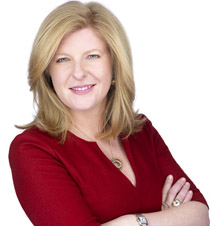 It is possible to be spiritual and wealthy in your business.
(PRWEB) February 18, 2013
Fabienne Fredrickson, founder of ClientAttraction.com and one of the most influential and highly acclaimed marketing and success mindset speakers in the world has just announced three additional cities for her live and in-person "Monetize Your Message" road tour.
"I believe you CAN align your life's purpose with your existing or new business, get your message out there in a much bigger way, reach more of your ideal people and change many more lives with what you offer, while making significantly more money," states business coach and mentor, Fabienne Fredrickson. "It is definitely possible to be spiritual and wealthy in your business. The goal is to feel incredibly fulfilled while knowing you're a catalyst in people's lives."
After Fabienne's successful stops in Philadelphia, PA, Reston, VA and Charlotte, NC earlier this month, where over 400 entrepreneurs learned the spiritual marketing principles she used to grow her own business to multiple 7-figures, Fabienne has extended her tour to the following cities:

Boston, MA – February 25th
New York, NY – February 26th
Los Angeles, CA – March 15th
Entrepreneurs will learn what it takes to build their own meaningful, mission-driven business and earn the income they deserve. In these half-day sessions with Fabienne, attendees will begin to:

Hone in on their life purpose and align it with their business
Create a massively compelling marketing message around their life's mission
Discover ways to reach the masses with their message
Learn the steps to monetize that message—and be paid well for fulfilling their life's purpose
To register for these unique half-day live events and to view video of Fabienne, visit http://www.MonetizeYourMessageTour.com. Tuition is only $45. (Includes presentation, business makeovers, networking and hors-d'oeuvres reception afterwards.)
About Fabienne Fredrickson:
Fabienne Fredrickson is founder of ClientAttraction.com, a company devoted to teaching entrepreneurs around the world how to consistently attract ideal, high-paying clients, put their marketing on autopilot, shift their mindset towards abundance and take a no-excuses approach to creating a highly successful and meaningful business, while working less. Through her workshops, courses, coaching programs, and products, Fabienne shows her students how to go from 5-figures to 6-figures in their business, and then from 6-figures to 7-figures, while still experiencing freedom and creating an abundant life they love. To receive Fabienne's FREE audio CD entitled "How to Attract ALL the Clients You Need", please visit AttractClients.com.