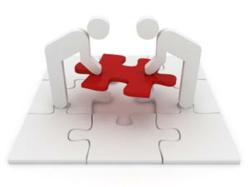 We believe in the power of words, art and design to change mindsets, promote growth, and inspire action.
Washington D.C. (PRWEB) February 20, 2013
Style Matters was awarded the "Best of the Best" designation for excellence by Follow Media Consulting, Inc. in the category of Editor PA. This award signifies the continued commitment and dedication of the areas best in web designing and web marketing services for businesses.
Writing, pitching, and publishing work not only requires great ideas and writing, but also experience with an insight into the industry. StyleMatters has the skills and tools to guide clients through the process.
Style Matters editors will fine tune clients work to help them make it flawless and pitch ready. They also offer consulting services, which will help find and work with the right publishers. With their services, literary aspirations will become reality.
The goal at StyleMatters is to help clients find, reach and connect with their audience. Their extensive network of writers, developers, video producers and creative consultants enable them to assemble the best team to make the vision an engaging reality-whether it's a book to capture philosophy, a web site to drive online traffic to an enterprise, or an annual report to communicate with investors.
Unlike a traditional agency, StyleMatters keep their fees affordable for small and rapidly growing businesses. They focus on delivering sophisticated, energizing art and content that's both inspiring to the target market and accommodating to the bottom line. To learn more about their web designing and marketing services, visit their website at http://www.style-matters.com/ or call them at phone number 866-792-6164.
About Follow Media Consulting, Inc.
Named one of the best SEO companies by Jonas Marketing, Follow Media Consulting, Inc. is a rapidly growing worldwide firm of SEO, Social Media, and Mobile Marketing Professionals. Follow Media Consulting, Inc. headquarters is located in Richmond, VA. However, our professional team is networked across the world, with regional offices across the United States, in the United Kingdom, Canada, Australia, France, South Africa, the Philippines, and India.