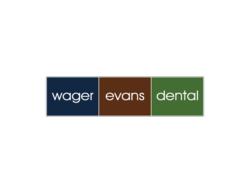 You saved my life and my marriage. For the first night in 25 years, I'm able to sleep.
Reno, NV (PRWEB) February 21, 2013
Dr. William Wager, D.D.S. and Dr. Brian Evans, D.D.S are actively working with their medical community and with local sleep physicians to promote better sleep health and raise sleep apnea awareness. "Reno has some wonderful people and we are doing what we can to help improve lives of our community members," said Wager. "We are a family business that treats everyone in our town as family. Proper sleep health can make all the difference in the world in general health and well-being and how people feel every day."
Wager and Evans offer free sleep consultations to everyone in their local area, whether people are existing patients or members of the community. "Statistics indicate that 40-60 million people suffer from obstructive sleep apnea. The more devastating news is the only 10% of people have been diagnosed. That's why we make ourselves available to talk to anyone who thinks they may be in sleep trouble."
Wager and Evans are working to bring relief to millions of Americans through oral appliance therapy (OAT). They offer OAT through creating a custom fabricated mouth piece that is similar to a retainer. The mouth piece works by repositioning the jaw and pushing the tongue forward to keep the airway open. "The oral appliance is a wonderful treatment option for patients with mild to moderate obstructive sleep apnea and for those who are unable to wear their Continuous Positive Airway Pressure (CPAP) masks. It's great for travel too," Wager said.
Treating sleep apnea has many benefits that range from the obvious cardiovascular ones to the less obvious benefit of relief for second-hand snoring sufferers. This condition impacts the bedtime partner of a person with sleep apnea. The partner simultaneously experiences sleep deprivation due to the partner's loud snoring and choking sounds at night. "It's very rewarding to have treated patients run into our office to hug and kiss us! We've had patients hear about us and drive in from L.A. for help. One patient said, 'You saved my life and my marriage. For the first night in 25 years, I'm able to sleep.' It just doesn't get better than that," said Wager.
WEBMD describes symptoms of sleep apnea as "waking with an un-refreshed feeling after sleep, having problems with memory and/or concentration, feeling tired, experiencing personality changes, headaches, heartburn, a sour taste in the mouth at night, legs swelling, getting up during the night to urinate, and sweating or chest pain while sleeping."
Medical research has recently linked untreated sleep apnea to larger health issues such as cancer, type 2 diabetes, heart disease and fatality. To learn more information or to schedule a free consultation, call 775-829-7700 or visit http://www.wagerevans.com. To find out if you are at risk for having sleep apnea, take a quick, five minute, preliminary evaluation at http://www.SleepTest.com.
SleepTest.com is an online resource dedicated to educating the public on the dangers of untreated OSA and treatment options. The goal is to offer a free preliminary online screening that can help identify people who may be at risk for this sleep disorder. The sleep test evaluation is quick and easy, and can be completed in about 5 minutes. SleepTest.com has partnered with dental sleep medicine giant, Sleep Group Solutions, to help offer the most comprehensive dental sleep medicine solution in the industry.