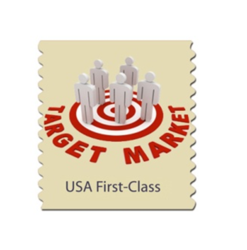 "The STAMP Marketing Program is uniquely designed to turn an impersonal, mass-mailing campaign into something that is timely, personal, and targeted to prompt a homeowner to open the letter, read it, and act on the agent's call to action."
Louisville, KY (PRWEB) February 19, 2013
The Short Sale Association of America (SSAA) is excited to announce a new, easy, affordable service for busy real estate professionals looking to solve one of their top problems—converting leads. With the real estate industry picking up momentum—home sales moved up 12.8% over a year ago, and the expectation that this trend will continue in 2013—SSAA has been working overtime to streamline the lead conversion process in the most practical ways possible.
The STAMP Program is cost-effective and simple to use. Agents can either upload their current leads or use Pre-Notice of Default (Pre-NOD) leads provided by SSAA. STAMP is a targeted, direct-mail campaign—envelopes are stuffed, first-class postage is affixed, and incoming calls are received. Each participating agent is provided with a local vanity phone number that rings through to a 24-hour call center, whose operators are trained to pre-screen each lead before texting or e-mailing the information to the agent. SSAA's program is especially useful for agents looking to automate their lead conversion tasks.
Pilot participant and Florida RE/MAX real estate agent, Brett Greene, stated that the Pre-NOD leads he ordered through SSAA "…accounted for the majority of [his] short sale business in 2012…closing 97 deals by the end of the year." The STAMP program is a welcomed asset for Greene's business, in a market that was severely affected by the mortgage crisis of 2007.
As Jonathan Bowman, the CEO of SSAA, explains, "The STAMP Marketing Program is uniquely designed to turn an impersonal, mass-mailing campaign into something that is timely, personal, and targeted to prompt a homeowner to open the letter, read it, and act on the agent's call to action."
Getting answers to the following four questions is crucial to success in today's market: 1) How effective is my current marketing?, 2) Can I do more to reach out to distressed homeowners?, 3) Can I afford to ignore short sale properties?, and 4) Do I have the time to create and implement an effective marketing plan that includes distressed properties? The answer to each one of these questions is covered in SSAA's STAMP Program, a crucial business solution for agents wanting to work smarter, not harder.
The STAMP program provides real estate agents nationwide with the flexibility needed to remain relevant in today's market. Agents previously bogged down with limited, expensive options for lead management services, mailing prep, and unscreened incoming calls now have a cost-effective program designed to meet their needs and, more important, to reach as many distressed homeowners as possible. Read more about the STAMP program and how you can get involved in helping homeowners in your area by visiting SSAA's STAMP Program Resource Page.