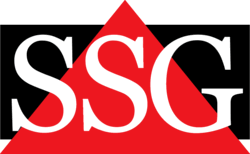 We have seen nothing but growth in the technology industry since 2007. We plan to continue our expansion throughout 2013 and beyond.
Dallas, Texas (PRWEB) February 15, 2013
The economy and the Dallas business climate were discussed Tuesday between SSG's president and CEO, Steve Steinheimer, and the panelists at the Texas Tech Quarterly Business Briefing at Texas Scottish Rite Hospital for Children in Dallas.
"We were hit hard during the dot-com bust of 2001 and the downturn of the Telecom Corridor," Steinheimer said, "but we have seen nothing but growth in the technology industry since 2007. We're hiring for both of our practices in the Dallas and Denver areas. Last year was significant for us in terms of investment and growth, and we plan to continue our expansion throughout 2013 and beyond."
Steinheimer was one of five panelists at the briefing and provided insights from the technology industry. Perspectives from the healthcare, government, banking and real estate industries were brought by Sharon Ellis, the CFO of Texas Scottish Rite Hospital for Children; Paula Blackmon, the chief of staff for Dallas Mayor Mike Rawlings; Tom Montgomery, the managing partner of Montgomery Coscia Greilich; and Scott Rohman, the president of 42 Real Estate.
The panelists also discussed labor plans and the business opportunities Dallas holds. Steinheimer, who is the chairman of Texas Tech University's industrial engineering Industrial Advisory Board (IAB), believes local colleges present promising possibilities for SSG's billing and revenue management and data management practices.
"We're beginning an initiative to partner with several local universities," Steinheimer said. "Not only are we interested in hiring recent graduates, we also hope to serve in advising roles to help prepare students for jobs in the technology industry."
For more information about SSG's software services and career opportunities, please visit http://www.ssglimited.com.
About SSG, Ltd.
Founded in 1997, SSG is a Dallas-based Oracle Gold Business Partner and Informatica Channel and Consulting Partner specializing in Billing and Revenue Management (Oracle BRM), Data Management (Informatica Platform and Oracle DW/BI) and Custom Software Development. As a premier software professional services firm, SSG specializes in building trust-based relationships and solving complex problems in business-critical applications for our clients. The ideal SSG client has made significant investments in technology and values a partner they can depend on to bring a depth of experience and solve their technology challenges right the first time. SSG prides itself on providing the highest quality service to its clients with an unrivaled level of professional integrity, and is also proud to have been named one of the Dallas Business Journal's "Best Places to Work" for three consecutive years.