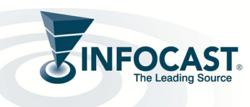 Woodland Hills, CA (PRWEB) February 18, 2013
Infocast, the leading producer of cutting-edge business intelligence conferences and networking events, is set to host "The Midwest Reshoring Summit: Bringing Manufacturing Back to the U.S." on March 12-14, 2013 in Cleveland, Ohio.
Firms interested in reshoring face numerous challenges and dilemmas, making a thorough set of information imperative for a successful reshoring initiative. Infocast has produced the Midwest Reshoring Summit to provide firms with the chance to dig into the issues, learn through case studies and interactive panels, meet with key leaders in the reshoring community and build valuable relationships through critically-informed networking.
"At Infocast, we strive to produce events that will provide our attendees with information that helps them achieve their goal," says Nick Eustrom, Event Producer at Infocast. "With the reshoring of manufacturing becoming increasingly viable, we designed the Midwest Reshoring Summit to deliver the information firms need in order to make key decisions, while also providing them with a networking opportunity to connect with other leaders in the initiative."
The Midwest Reshoring Summit will bring together stakeholders across the spectrum, including manufacturers and their suppliers, governmental development organizations, site selectors and consultants. The Summit faculty will include Harry Moser of The Reshoring Initiative, Walter Snodell of Peerless Industries, Tobias Schoenherr from Michigan State University, Hope Paolini of Suarez Manufacturing, Scott Paul from the Alliance for American Manufacturing and Kristi Tanner from Jobs Ohio.
"The Reshoring Summit is the first national event focused 100% on reshoring," says Harry Moser, Founder of the Reshoring Initiative. "The broad range of perspectives from companies that successfully reshored, academics, economic development officials, the Reshoring Initiative and other groups, e.g. AAM, working to bring manufacturing back to the U.S., make this a unique opportunity. Join us and learn how to make your organization and the country more successful via reshoring!"
For over 25 years, Infocast has produced the highest quality events, tailored to the needs of the industries we serve. We intensively research the marketplace, pulling from an extensive network of experts to give you the information and connections to succeed.