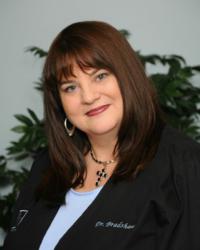 The Woodlands, TX (PRWEB) February 17, 2013
Dr. Gayle Bradshaw offers bone grafting as a means of augmenting available bone so that installing dental implants is possible, and she is now accepting new patients for this modern dental procedure. When teeth are missing, the bite can be impacted and normal eating may be affected. Implants are often used by a periodontist to replace missing teeth and improve a patient's bite. However, when teeth are missing, the bone immediately begins the process of deterioration, and sometimes there is not enough bone mass to support implants. When this occurs, a bone grafting procedure is often needed prior to implant installation.
When the amount of bone missing in a patient's mouth makes it inadvisable to install dental implants, bone grafting surgery can increase the available bone so that an implant may be possible. There are three popular types of grafts, each with their own advantages. The allograft is taken from a human bone bank and allows the periodontist access to as much bone material as needed without requiring a second surgical site on the patient. The Autogenous graft is taken from the patient, and offers a lower risk of rejection. The Xenograft is from a non-human bone bank, usually from a cow. All bone material from bone banks has been thoroughly screened.
No matter which type of graft is used, the procedure is similar. The periodontist uses tiny titanium screws to anchor the bone graft to the existing bone. Sutures are used to close up the incision. The area is allowed to heal for a number of months, and when healing is complete, the periodontist may perform the surgery to install the dental implants.
Dental implants are considered to be a long-term answer to the problem of missing teeth. However, they require a certain amount of bone density or mass in order to successfully integrate into the jaw. When the bone mass is not sufficient, bone grafting is a viable solution for augmenting the jaw. Once the graft has healed, implant surgery is possible. Information about the grafting and implant procedures may be found by visiting http://www.bradshawperiodontics.com.
Bradshaw Periodontics is a periodontal practice offering patients personalized dental care for The Woodlands, Texas since 1998. Dr. Gayle Bradshaw graduated Magna Cum Laude in 1994 from The University of Texas Health Science Center San Antonio Dental School. Dr. Bradshaw and her family moved to Houston to complete her Master's Degree in periodontal surgery at The University of Texas Dental Branch where she completed her studies in 1998. In 2000, she earned her Board Certification from the American Board of Periodontology. Dr. Bradshaw is part of one percent of dental professionals providing the most recent FDA cleared laser procedure for gum disease and periodontal treatment. To learn more about Bradshaw Periodontics and their dental services visit their website at http://www.bradshawperiodontics.com and call (281) 377-8409.