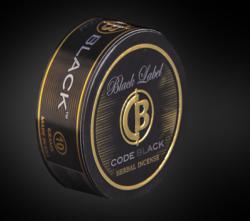 Code Black Incense customers can now order their favorite blends without having to be worried about legal issues.
Irvine, California (PRWEB) February 17, 2013
Code Black Incense, a leading retailer of premium herbal incense products, has announced the launch of spice incense, in which products are "50 State Legal". This means, customers from all across United States, can now order their favorite blends without having to worry about legal hassles.
Keeping in mind that several states are imposing laws regarding the legality of herbal incense, Code Black Incense has come up with blends that are "50 State Legal" these blends can be purchased legally all across United States. With Code Black Incense, customers can now enjoy a wider range of aromatherapy incense without any concerns whatsoever.
Apart from having earned the number one slot in the cheap herbal incense products market, Code Black Incense is also known for its utmost dedication towards customer service. Pioneers in providing high quality herbal incense, Code Black is also well known for its competitive pricing coupled with coupons and discounts. Its commitment to the cause of customers is showcased by its handsome rewards point system.
Speaking about the reward system, a company spokesperson commented, "We know how to value the elite. In fact, each purchase comes draped with points. With the ability to exchange these for free products, our site is a playground for those who deserve life's finer pleasures."
About Code Black Incense: Operating from its headquarters in Orange County, California, Code Black Incense has managed to establish a stronghold as a market leader in the Legal Herbs markets. Its quality standards have hardly ever been ever challenged. It also provides for a world class website that is delightfully easy to navigate. The web interface provides essential knowledge inputs and elaborate details about all of its offerings. The website also bears 100% authentic reviews of products that are primarily based on customer feedback and provide essential insights to patrons who are confused about their incense choices.