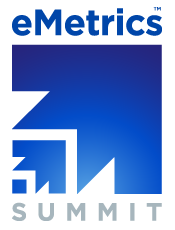 San Francisco, CA (PRWEB) February 19, 2013
A bold new world of digital analytics is about to be revealed at the eMetrics Summit San Francisco (April 14-18, 2013). During five knowledge-packed days, the industry's best minds will be illustrating how the behavioral and attitudinal data is leading to multi-channel customer discoveries.

Early Bird Savings end February 22, 2013 – don't miss out on the chance to save up to $400 on registration prices.
It came as no surprise when the Web Analytics Association (WAA) changed its name to the Digital Analytics Association (DAA) in 2012. Mobile and social technologies continue to open channels to exciting sources of big data – far beyond the original scope of website analytics.
Now analysts are acting like cartographers, assembling data from multiple touch points and organizing it into a comprehensible map. With this atlas in hand, businesses can then provide their uber-connected consumers with the most effective message on the most efficient device at the most opportune time.
Some of the industry's best mapmakers are keynote speakers at eMetrics Summit San Francisco. They'll share how analysts can:
Assess the impact of mobile and social on customer behavior data through omnichannel analytics (Wal-Mart case study)
Understand and optimize the contribution of media channels through media mix portfolio analysis (MetLife case study)
Blend brand, social, email, agencies and site teams to create a new digital and data-driven environment (General Mills case study)
With 40+ sessions on everything from web to mobile to reach, in-depth analytics workshops, extensive networking opportunities and an exclusive executive roundtable, the eMetrics Summit San Francisco is known in the industry as the premier professional development event for data analysts.
EARLY BIRD SAVINGS
Register before February 22, 2013 for the eMetrics Summit San Francisco (April 14-18, 2013) and save up to $400 off the full price.
View the full agenda and see all the in-depth sessions available.
About the eMetrics Summit
Since 2002, eMetrics Summit covers "Big Data for Marketing" From early adopters to those still in discovery mode, this is the only comprehensive event dedicated to digital analytics and marketing optimization. As the leading conference covering the impact of data & technology on marketing, eMetrics Summit focuses on driving business results through data analysis and technology adoption.
About Rising Media
Rising Media is a global events producer excelling in Internet and technology-related conferences and exhibitions. Rising Media-produced events include Data Driven Business Week, eMetrics Summit, Context Conference, Conversion Conference, DemandCon, GAUGE, Predictive Analytics World, Text Analytics World, Affiliate Management Days, Building Business Capability, Social Media Economy Days, Web Effectiveness Conference, Search Marketing Expo, SemTech and Social Gaming Summit in the US, Canada, UK, France, Germany, Sweden, Finland and Australia.