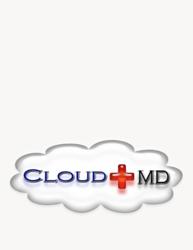 Henderson NV (PRWEB) February 17, 2013
Cloud- MD, a leading provider of scalable, high-performance Cloud Based Medical Practice Management and Electronic Medical Records Software solutions, today announced its recent move into a new corporate headquarters at 1291 W Galleria Drive, Henderson, NV 89014. The move to this 12,000 square foot facility provides a new base of operations for Cloud- MD's current staff and satisfies near-term growth requirements, keeping pace with the company's aggressive U.S. development plan.
When considering a new location for its headquarters, Cloud- MD had two clear options: remain in Phoenix, Arizona or move out of the region. Cloud- MD chose Henderson, Nevada. The economic, cultural, professional and quality-of-life aspects provided by the greater Las Vegas/Henderson area and the state of Nevada corporate tax structure are a good fit for Cloud- MD's growth plan and stood out favorably among the choices considered.
"Cloud- MD is truly a world-class company with future growth plans that need a secure high tech environment for sales and service locations around the country," says CEO Michael DeLaGarza. "I am pleased that we have been able to build a top-notch organization and the move to our headquarters in Henderson will provide this opportunity. This new facility will be the perfect venue for showcasing our solutions and growing our business further while hosting customers, prospects and partners in a first-rate setting."
Located on the East side of the Clark County, Cloud- MD's new headquarters will be home to its administrative, sales, marketing, support and operations teams.