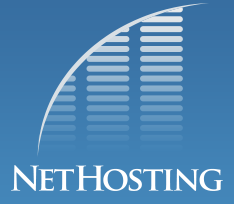 Woot demonstrates a knowledge of their consumer that most businesses ignore or are simply unaware of.
Orem, UT (PRWEB) February 19, 2013
NetHosting, a leading provider of dedicated hosting, cloud hosting, and virtual hosting, has published a recent case study on the pioneers of the "one day, one sale" business model, Woot.
Woot, founded in 2004 by Matt Rutledge, has consistently been one of the fastest growing E-retailers in the world. Famous for their innovative business model, Woot has inspired a number of other commerce sites offering discounted, time-sensitive sales such as Groupon and Ideeli. Originally specializing in technology products, Woot has since delved into other categories, such as wine, shirts, sports, kids, home, and even local deals.
One of Woot's lasting and most endearing qualities is their commitment to community. Their wit, sarcasm, and often irreverent humor endear themselves to consumers. All of their products include amusing descriptions that often make fun of the products themselves or even the consumer. Woot's forums also encourage this same atmosphere, even encouraging slightly off-color comments. The best comments are highlighted next to the products they describe.
"Woot demonstrates a knowledge of their consumer that most businesses ignore or are simply unaware of," states NetHosting CEO Lane Livingston. "Combine their community atmosphere with their laid-back, entertaining style, and they've managed to establish a model business. That doesn't even consider the fact they invented a now common business plan that many top companies use today."
In addition to their Woot case study, NetHosting has also investigated other online retailers, such as Amazon and Newegg.
About NetHosting
NetHosting has delivered custom hosting solutions for nearly fifteen years. Serving enterprises of every size, its products include a broad range of cloud hosting and storage options as well as dedicated, managed, and virtual hosting services. Housed within a state-of-the-art PCI certified data center, each service is packaged with a 100% uptime guarantee and the personal support of a Dedicated Expert™.
Curious to know what sets NetHosting's Dedicated Experts apart from other support teams? Find out at http://www.nethosting.com or follow us @nethosting on Twitter.