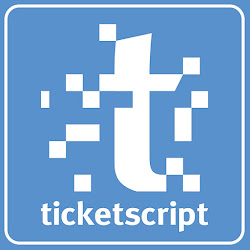 London (PRWEB UK) 16 February 2013
Ticketscript, the market leading self service ticket platform for over 50,000 events, caused a stir recently when a test event went live on Songkick.
Ticketscript were in the process of testing exciting new functionality when a false event listing Beyonce and Justin Timberlake went live. The event was online for a matter of minutes yet this was enough for the global press to start the rumour mill.
By lunchtime news of the test event had spread as far as the States. Ticketscript, in conjunction with Songkick, were quick to launch a statement clarifying the situation.
About ticketscript
Ticketscript, the European market leader in online, mobile and social ticketing solutions, provides over 50,000 events with a plug-and-play ticketshop that enables event organisers to sell tickets and promote events online, through mobile phones and on Facebook. The web application arranges the delivery of e-tickets and mobile tickets, gives access to a mobile event app and also provides access to a sales network of over 900 physical sales outlets in Europe. It provides real-time sales statistics and contact details of customers which can be used to promote future events.
The organisation was founded in 2006 with offices in London, Amsterdam, Barcelona, Berlin, Düsseldorf and Antwerp. Ticketscript operates with music events, festivals, trade fairs, exhibitions and sports events and examples of the brands, events and venues ticketscript works with include Hed Kandi, The Leadmill, Waterstones, EMI, MTV, Electric Ballroom, Ministry of Sound and Secret Cinema. For further information please visit http://www.ticketscript.com