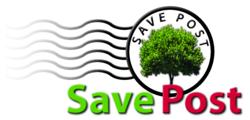 RPost will save you valuable time, money and resources by sending mail electronically instead of by post or courier. Your delivery of information will get to its destination faster and with irrefutable proof of related content and time
Melbourne, Victoria (PRWEB) February 18, 2013
Standard email leaves you exposed to disputes and challenges around who said what, to whom and when. Registered Email service returns a certified email record of delivery, content and official time automatically - Legal Proof™. SavePost is an Australian-owned company reselling RPost Services and features to Australia.
RPost has set the global standard for Legal Proof® in Internet email with its core Registered Email® services. The service comprises an all-inclusive and on demand platform of outbound email services for correspondence that can have consequences if disputed, or can commit the sender. RPost services permit the sender to prove, sign, secure, record, and collaborate with less cost, time, paper and risk. Modernize your mail, eliminate fax, save on postage.
Send registered: send green.
Cut cost, go paperless, work faster.
Track, prove, sign, encrypt.
Special:
SavePost launch promotion offers any company with +20 staff members 200 uses free for 60 days. To track, prove, send registered, encrypt or digitally sign documents electronically.