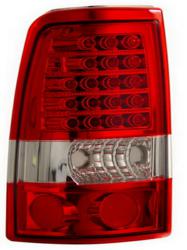 High Quality Auto Accessories At Low Prices
LA Puente, CA (PRWEB) February 15, 2013
A car's headlights & tail lights continue to be one of the most popular upgrade on Buy Tail Lights. Whether a person needs replacements from collision, normal wears and tears, or they just want to give their car a brand new look. There are literally dozens of options for every make and model vehicle on the market.
The Toyota tail lights section currently seems to have the best discount, with Toyota Tacoma tail lights and Tundra headlights also being listed at a much cheaper price than usual. Unlike sales that often occur on Buytaillights.com, this is a permanent low price across the board. By clicking on the Facebook like button in each product page, an additional saving code will pop up to give another 5% discount at the checkout page.
To see all of the products now officially being listed at lower prices, or to simply view all that the website has to offer, visit
http://www.buytaillights.com/category/122/Toyota/Tacoma/Tail-Lights.html
About Buytaillights.com
From auto accessories to high performance parts, Buy Tail Lights has grown into one of the top online auto parts store in the United States. The company originally started to provide full body kits for different types of automobiles, but it has since evolved into a popular destination for people to find the right parts they need to fix or improve their car. Offering price matches and free or heavily reduced shipping, customers find the online store affordable.