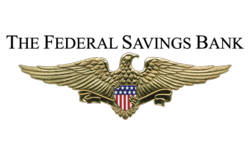 Homes listed on Friday sold faster than those placed on the market other days of the week
Chicago, IL (PRWEB) February 16, 2013
The Federal Savings Bank sees increased demand in the housing market, which is paired with low inventory, leading to increasing home prices.
According to the National Association of Realtors, there was an increasing number metropolitan areas that experienced higher median home prices in the fourth quarter of the year. The median existing single-family home price increase in 133 out of 152 areas where statistics were collected.
The national median existing single-family home price was reported as $178,900 during the fourth quarter, which was a 10 percent increase from the $162,600 that was reported in the same period of the year prior.
Home prices seem to be on a sustained uptrend as mortgage rates and inventory remain low. Job creation is also playing its part which has led to a flood of new mortgage applications at The Federal Savings Bank. With favorable price conditions and attractive interest rates across states, the housing recovery is gaining momentum.
Selling a home quicker
As home prices increase across the country, potential sellers should make sure they put themselves in the best position to get their home off the market sooner. The following are some tips to help get a home sold faster.
List a home on a Friday. Homes listed on Friday sold faster than those placed on the market other days of the week. According to a source, Redfin, homes sold on Friday were only on the market for an average of 81 days. Also, selling a home in April will give it the best chance to sell quickly. Homes sold in April are also proven to get closer to the original listing price, with a 99.2 percent sale price-to-list price ratio. Considering the low inventory seen recently, home prices might continue going up over the next year, making now a great time for first-time homebuyers to start looking at houses.