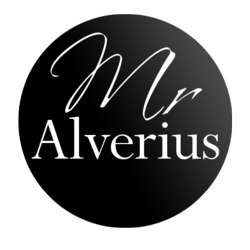 "A people that struggles together, needs together." - Sebastian C. Alverius
New York, NY (PRWEB) February 18, 2013
Mr. Sebastian C. Alverius reaffirms his commitment to support the lesbian, gay, bisexual, transgender, queer community with the launch of Sebastian Alverius Media Enterprises, LLC (S.A.M.E.). Handling all corporate-based support and contributions, S.A.M.E. seeks to identify and nurture emerging LGBTQ leaders while promoting and advocating for already established LGBTQ voices and progressive causes.
Realizing that "a people that struggles together, needs together," the successful entrepreneur Mr. Alverius recognizes the needs of the minority LGBTQ community. Mr. Alverius spent much of 2012 getting to know those needs and many of the people who are the movers and shakers in uplifting the community. Among his investments were his participation in and sponsorship of various events at the Atlanta Pride like "State of Black Gay America", conducting the Raleigh Pride Workshop "Overcoming Your False Self," and making significant contributions to the Hetrick-Martin Institute and Gay Men's Health Crisis. This year, Mr. Alverius will continue with many of those partnerships in addition to serving on the advisory boards for Fire Island Black Out (FIBO), Mix Fest 2013 and Gay Men of African Descent (GMAD).
The launch of S.A.M.E. will allow Mr. Alverius to aid in the proliferation of knowledge and increasing visibility of LGBT leadership through the use of media. Coinciding with the launch of S.A.M.E. is the announcement of the Social Justice Prize. Open to two students using media to tackle any of the human rights issues that S.A.M.E. has its focus, the Social Justice Prize will provide monetary support and assist in project visibility through S.A.M.E. S.A.M.E. is currently building the jury of influential players in the LGBT community who will be charged with determining the first and second place winners.
Joining Mr. Alverius in insuring the mission of S.A.M.E is met through clear vision is the gender nonconformist writer, actor and speaker André St. Clair (Thompson) as Executive Director. With his personal connection to the minority LGBT community, André St. Clair is interested in nurturing non-mainstream voices and promoting cultural and aesthetic diversity of viewpoint, experience and expression. André St. Clair is one of the writers featured in For Colored Boys Who Have Considered Suicide When The Rainbow Is Still Not Enough. Edited by Keith Boykin, the book is the winner of the American Library Association's Stonewall Book Award-Israel Fishman Non-Fiction Award.
# # #
If you would like more information about this topic, or to schedule an interview, please contact André St. Clair Thompson at a(dot)stclair(at)mralverius(dot)com.