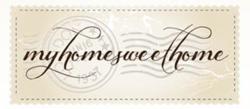 Range of Luxurious & Glorious, Furniture, Accessories and more. All designed to look great in any home.
London (PRWEB) February 19, 2013
My Home Sweet Home offers all kinds of luxurious furniture, clocks, and home décor items to the customers in UK, and to say a sweet goodbye to winter, and give a warm welcome to springtime, they have launched 3 signature products for 2013.
My Home Sweet Home is a one-stop solution for all the home owners, to find high quality furniture items, elegant mirrors, stylish clocks, and all sorts of home décor items. And, to welcome the spring season in a stylish way, they have launched 3 signature springtime products, which include the finely carved Frangipani floral jugs, exquisite Lolita hand-painted jugs, and the Fleur floral jugs, which are skilfully hand-painted in Kashmir, India.
To take a look at their latest range of springtime products, click here
Discussing about the wide range of selection offered by the company, the managing partner, Themoulla Nicola was quoted as saying – "At My Home Sweet Home, we have put together a selection of jugs that we feel would make the most beautiful of flowers even more eye catching. It doesn't matter if your partner, your child or you have bought the flowers, they make you feel good and they can make the dullest room a little brighter."
My Home Sweet Home also offers wide range of furniture items, and home décor right from timeless beauties like colossal wall clocks, tastefully carved mirrors to bedroom closets and more. Speaking about the latest range of hand-painted jugs, Nicola said – "The exquisite Lolita hand-painted jugs with their vibrant colours and delicate birds make these a beautiful accessory and gift. As well as serving their primary function, these jugs look gorgeous filled with a bouquet of your choice."
My Home Sweet Home has been one of the pioneers in creating masterpieces, and Nicola was delighted to talk about their exquisite range, as he commented – "From lacquered mahogany, smoked glass, hand painted tiles, polished brass, to carved stone the list of materials and techniques used to create these master pieces are endless, all brought together by the best of the master artisans and craftsmen to create these limited edition pieces."
When asked about the distinguishing factor, and the USP of their products, Nicola told the media spokesperson - "Each piece is of an impressive scale and would make the perfect wow factor in any home. All the pieces are made of the highest quality and finished with the highest possible standard, whether it's with gold leaf or lacquered mahogany. Many of our items grace some of the grandest homes and hotels worldwide, whether it's a 5 star hotel or a country retreat, our furniture caters to all."
My Home Sweet Home invites everyone to take a look at their latest springtime collection.
About MyHomeSweetHome.Co.uk
My Home Sweet Home supplies exquisite range of home furniture, clocks, mirrors, and other home décor items in UK.
Customers can browse through their e-commerce store http://www.myhomesweethome.co.uk, email them to sales(at)myhomesweethome(dot)co(dot)uk, or call up 020 8920 1622 to know more about their offerings.