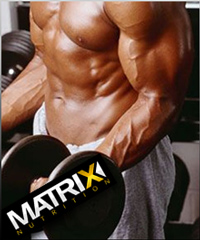 Depression, lethargy and appetite increase are all common over winter
(PRWEB UK) 18 February 2013
This week Matrix Nutrition has been promoting their young product that promises to accelerate weight loss over winter. Apparently pounds are harder to lose during the colder months as metabolisms slow down due to the lack of daylight hours.
As well as this, many weight gainers suffer from the effects of SAD, the seasonal affective disorder that affects over ten per cent of the population. Symptoms can include an increase in appetite, lethargy and depression – the trinity of problems that guarantee weight gain.
This new product however is extra strong in order to give that boost to help dieters and weight trainers lose weight, however Matrix Nutrition have not stopped there.
To help combat the trinity of lethargy, hunger and depression, their new fat burners incorporate high concentrations of natural vitamins and minerals that support the body's own natural defences and increase energy lift moods, supress hunger and remove toxins from the body.
These natural ingredients include Acia Berry which is known as the new super food as it reduces bloating, removes toxins and promotes cardiac health.
The other active ingredient is Side Cordifolia which contains real ephedrine Alkaloids which are known for promoting weight loss. Sida Cordifolia is also well documented to provide the user with extra energy keeping them more awake, alert and motivated.
The other ingredient is green tea, and Matrix Nutrition claim they use only the best, as Adam Lowther the founder explains, "Its well know that green tea is one of the best fat burning products on the market but Matrix Nutrition have taken this to new levels with a massive 1,500mg pure ingredient per tablet. The difference in grades comes down to the amount of EGCG's contained in the green tea. To put it simply, the more EGCG, the more active the ingredient. In weight loss industry new ingredients seem to be invented every day but green tea has stay fast simply because it works! Our new accelerated fat burners, Zepherine are quickly becoming the UK no.1 choice for losing weight."
Matrix provides effective sport supplements at an affordable price. While it is common knowledge the price of raw materials within the nutrition industry is rising (i.e. whey protein) they do their best to ensure Matrix Nutrition's products are some off the most affordable on the market. While other companies may take advantage of these rising costs to inflate their prices even more Matrix will not.