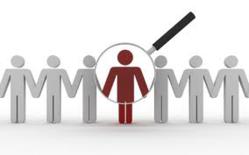 The industry is crowded and convoluted the lines are muddy and the whole area of recruitment vs headhunting has become one big grey area for many of us.
(PRWEB UK) 21 February 2013
It's a subject most headhunters shy away from, however, Hunter & Chase, a leading headhunting firm, has decided to tackle following feedback from clients and from the industry about the confusion and lack of understanding about Search Firms, as well as the increasing blurred lines between recruitment and headhunting. To shed some colour onto this grey area, and, in general, onto the world of headhunting, Hunter & Chase has published a full white paper to provide objective, independent and transparent advice.
The issues that Hunter & Chase tackle in the white paper include;

What Search Firms Do
Myths And Facts
What You Will Need To Know Before Engaging a Search Firm
How To Choose A Search Firm
Best Ways To Interact With Headhunters
What Is The Search Process And How To Get The Best From It
Fees – What Should You Be Paying And What To Watch Out For
Contingency Recruitment Vs Retained Search
General Insider Perspective On How To Get The Best Out of A Search Firm
Please see attached document which contains the information in full. Alternatively you may view the article format online via the Hunter & Chase website by clicking here.