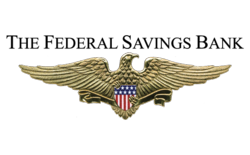 Home prices are rising at the fastest pace in six years while purchases are up nearly 50 percent.
Chicago, IL (PRWEB) February 17, 2013
During his State of the Union address on February 12, President Barack Obama offered remarks concerning the housing market, mortgages and refinancing. The Federal Savings Bank found the President's comments on the growing market and its rebirth since the 2007 collapse uplifting. According to the President, home prices are rising at the fastest pace in six years while purchases are up nearly 50 percent. Needless to say the The Federal Savings Bank has been getting a lot of applications for mortgages.
While interest rates on mortgages are at historic lows, some homeowners, however, are finding themselves unable to refinance. The Federal Savings Bank pointed out earlier this week that a bill was recently reintroduced to make refinancing activity easier. As a result, many more programs may be able to take advantage of the low rates since the president urged congress to take action. Stressing the importance of curing this problem so the economy may continue to grow, the president advised Congress to send him the bill that would save some Americans $3,000 a year when they refinance with today's rates. The Federal Savings Bank points out that veterans has a special opportunity to save even more money through the an Interest Rate Reduction Refinance Loan (IRRRL)
Current Refinance Programs
The Home Affordable Refinance Program was developed to help Americans with Fannie Mae and Freddie Mac mortgages before June 2009. Since its implementation, the program has undergone restructuring and proven to be a successful refinancing program. The original options were restricted to those who owed between 80 and 105 percent of their home's current value. The number was later bumped to 125 percent, and then the cap was removed and helped nearly 1 million homeowners refinance in 2012. This cap is scheduled to end this year if Congress does not vote to extend the program.
Discussion revolving around a universal refinancing bill are also in the works. While a universal law is unlikely, the Treasury Department could establish their own buy-down program using the authority they gained under the Home Affordable Modification Program. Regardless, of Washington policies, The Federal Savings Bank urges current homeowners especially veterans who are underwater on their mortgage to consider refinancing as rates are at decade lows. The bank helps potential clients understand the refinance process every step of the way. Rates will not remain low forever, the opportunity is now.