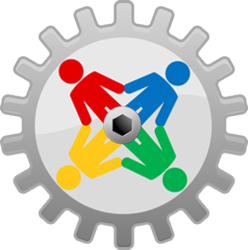 Online Communities will be the norm as our social culture becomes more globalized. Community engagement features will be expected form end users when they visit your web site.
Boston, MA (PRWEB) February 28, 2013
CNP Integrations has designed a unique program for businesses looking to harness Community Building as part of their marketing and customer engagement strategy. The program has evolved from years of experience building successful online community platforms, presentations given at Joomla CMS community events (Joomla Day Chicago and the Joomla World Conference) and feedback from leading marketing strategists.
CNP Integrations has developed unique community centric business strategies around lessons learned, sound research and a pool of real world case studies. These are combined with tried and true business analysis techniques and proven project management practices to achieve a hybrid program that is unique and powerful.
CNP Integrations new "Community Building Success Program" is a comprehensive planning and execution process built around seven pillars of success and addresses the common challenges site builders face when building online communities. The program takes participants on an expedition through important questions that will help them discover the best ways to define clear goals and a purposeful strategy specific to community driven sites. The follow through consulting and development phases of this program fill in the gaps for having a well-rounded support team that will get community managers across the finish line and out into the marketplace.
"Building a community site requires a solid business strategy and cohesive marketing and engagement plan in addition to building out the technical elements. You cannot just build it and expect folks will come." Says Mr. Nielsen. In addition to defining a solid strategy, the program steps through a common sense approach for leveraging the tools and technology which will best connect and retain the attention of site visitors. Opportunities are also explored for effectively marketing and sustaining a community with solid revenue streams and options for cost avoidance and efficiency.
A Community Launch Pad Workshop is designed as the first steps of effective community building to help evaluate if a company, organization or individual's community concept meets the requirements for building a successful and "Sticky" online community. The "sticky" concept in the marketing world is nothing new and when achieved offers compounding effects to any marketing or communications campaign. While this educational program is designed to introduce Joomla CMS users to concepts that can improve their skills with this platform, CNP plans to offer these workshops to business groups, Non-profit organizations and associations. Each workshop will be tailored to the organization type and goals defined in a pre-qualification process. The workshops held at Joomla Day specific events will offer targeted value to the Joomla CMS user community while introducing the benefits of working with a vender like CNP Integrations as part of a comprehensive strategy for business enterprise adaptations that leverage community building as a counterpart of their marketing campaigns.
Participants in a Community Launch Pad Workshop will be taken through an evaluation process and series of difficult questions that help identify strengths, weaknesses and opportunities (S.W.O.T.) for building a successful online community. This workshop includes key concepts for effective technical development guidelines, business modeling and strategic marketing planning. The full Community Building Success Program combines the strategic analysis formulated in the Launch Pad Workshop and is accompanied by CNP Integrations unique processes and methodologies of agile software development and project management systems tailored to online communities.
CNP Integrations plans to premier unique elements of the Community Launch Pad Workshop for their powerful Community Building Success Program at the Joomla Day North Carolina (http://www.joomladaync.org/) event to be held February 23rd at Duke University in North Carolina and yet again with new material for the Joomla Day Boston event, to be held March 16th, 2013 at Microsoft's NERD Center (http://www.joomladayboston.com/) in Boston Massachusetts.
While elements of the workshop will be presented at the North Carolina Joomla Day and Joomla Day Boston, people interested in signing up for the Community Launch Pad Workshop or learning more about CNP's unique community building programs can visit http://www.CNPintegrations.com/communities. This link offers a free download of a PDF guide on how to "Get Sticky" with Online Communities.
CNP Integrations is known for delivering world class support for Joomla CMS
CNP Integrations has an engaged global team of technical and configuration experts and employs highly skilled programmers and project managers with the focus of providing the most responsive web application support services for the Joomla CMS and other compatible technologies. CNP Integrations is a business division of Creative Networks Protocol Inc., a Massachusetts based corporation. CNP Integrations offers premium technical support and hosting with a value building methodology and a proven process of project management success. CNP Integrations primarily provides services across the United States but has serviced customer globally in 7 countries on 3 continents.
CNP can be found on line at: http://www.cnpintegrations.com .