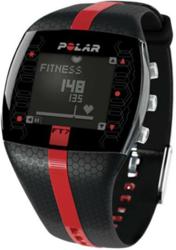 Obesity and heart disease are a very real problem in America and the Heart Rate Watch Company wants to help change that for American Heart Month by offering you a way towards a healthier life
Bozeman, MT (PRWEB) February 16, 2013
February is American Heart Month and to celebrate the Heart Rate Watch Company (HRWC) is giving away three complimentary fitness e-books to everyone, no purchase necessary.
"The first e-book "How To Successfully Use A Heart Rate Monitor" is intended to help you build an aerobic base of fitness the right way and focuses on diet and exercise", says Rusty Squire, President of the Heart Rate Watch Company. He adds, "The second e-book "How to Elevate Fitness With Strength and Interval Training" is about taking fitness to the next level once you have a complete aerobic foundation".
The company is even offering a third free book entitled "Heart Rate Monitors for Newbies", which Squire just completed in December 2012. "This third e-book is intended to help first timers understand and select the right heart rate monitor for exercise", says Squire. He adds, "These e-books are 22 pages or less, so they don't take very long to read and there are resource links in the books".
"People can also enter our Facebook photo contest by submitting a picture of themselves working out with a friend or loved one and win a complimentary Polar FT4 heart rate monitor", says Squire.
Get a Garmin, Suunto, Timex or Polar Heart Rate Monitor on Sale
The company has several sales and deep price discounts on a wide variety of leading heart rate monitors to celebrate American Heart month in February. "Heart disease costs our nation over 312 billion dollars each year and getting America fit can help put a big dent in reducing that number", says Squire. He adds, "Following our advice and buying our products will not only save you money in the long run, but it will allow you to lead a happier, healthier and more productive life - its who we are".
Garmin Forerunner 610 is on sale and includes a complimentary foot pod valued at $50. All Polar heart rate monitor products are more than 30% off suggested retail. "WE are also offering a complimentary Goal Zero Guide 10 Plus portable battery pack with every Suunto Ambit GPS watch", says Squire. He adds, "You can even get the three complimentary fitness books with no purchase required, simply download them from the books, blogs and news section of the website".
"Obesity and heart disease are a very real problem in America and the Heart Rate Watch Company wants to help change that for American Heart Month by offering you free fitness books", says Squire.