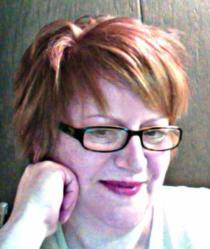 These are strategies and concepts that I'm personally familiar with, and have found to be truly effective.
London, Ontario (PRWEB) February 27, 2013
Feeling stress is one thing.
Identifying what routinely causes tension is another.
Then there are methods, practices and behaviours that can address daily anxiety, massage it away. Developing a go-to tension reduction strategy requires commitment and perseverance.
It's well worth the effort. These tactics, as a group, can act as meaningful buffers against daily tension.
"These aren't merely ideas I grabbed from a book," says Abby Gardiner, M.A. Founder/Writer http://www.stressbubbles.com. "These are strategies and concepts that I'm personally familiar with, and have found to be truly effective."
Best of all, these methods and practices are free, accessible, and ready whenever you need them.
Gardiner, who has suffered from bouts of anxiety and depression throughout her life finds them to be a huge comfort.
"There is great comfort - and a reduction of anxiety - just knowing I can access these practices whenever I'm feeling vulnerable or dealing with an overwhelming situation. A plan for tension reduction puts a quiet lid on the chatter of the mind, put matters into perspective, eases negative mindsets.
A plan for anxiety relief also can help avert more serious health outcomes, like the development of depression, because it curbs stress that can build up.
In these upcoming posts Gardiner offers free downloads and links to existing practices and concepts that she particularly benefits from, courtesy of experts in the field who have delved extensively into holistic stress relief.
As we all know, engaging routinely with stressful situations can develop into a very bad habit. In order to break bad habits, a person has to find out how and why these behaviours exist, then do something about them. Developing a strategy for abating tension is a good place to start.
Abby Gardiner has a Master's Degree and has been a professional writer for over 26 years. She has had her own freelance writing and research business since 1987 and has written on almost every subject and platform - from gardening and government reports, business to babies, travel to technology. She has been married for over 30 years, is a mother to two adult daughters. Her new website was launched in July, 2012.