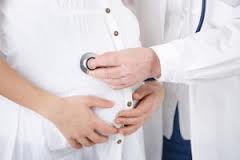 alleging he suffered birth defects as a result of his mother's ingestion of Depakote while pregnant with him
San Diego, CA (PRWEB) February 18, 2013
AttorneyOne.com, a recognized authority on law, updated the website recently and is now actively providing expert opinion in view of the recent news on Depakote lawsuits.
According to court documents, on January 25th, 2013 a South Carolina man filed a lawsuit in Illinois Southern District Court (case no. 3:2013cv00082) alleging he suffered birth defects as a result of his mother's ingestion of Depakote while pregnant with him. Depakote (valproate) is a drug, manufactured by Abbott Laboratories, most commonly prescribed for psychiatric conditions like manic depressive disorder (bipolar disorder), epilepsy and to prevent migraine headaches. In the lawsuit, plaintiff claims his mother took Depakote during the first months of pregnancy with him and as a result he was born with spina bifida. AttorneyOne will inform on all latest developments concerning potential Depakote Recall lawsuits.
On January 23rd 2013, the Lancet Neurology published the results of a new study revealing that children of mothers who take Depakote during pregnancy have lower IQ scores at age 6 compared to those exposed to other antiepileptic drugs.
Taking into consideration the latest developments, AttorneyOne.com updated the website and, now, can actively provide an expert opinion including how to get in contact with legal counsel easily and inexpensively in case of alleged Depakote severe complications. Sean Burke, director of Media Relations for AttorneyOne.com, adds that the relevant information illustrates that people continue to file Depakote lawsuits. "For that reason", he continues, "our focus should squarely fall on getting the word out and assisting people in finding the right legal assistance."
In June 2011, the US FDA informed that study results indicated that children born to mothers who took valproate sodium or related products (including Depakote) throughout their pregnancy tend to score lower on IQ and other cognitive tests than children born to mothers who took other anti-seizure medications during pregnancy.
AttorneyOne.com has further information on Depakote lawsuits including how to get in contact with legal counsel.
Headquartered in San Diego, CA Attorney One was founded in 2004 and is not a law firm. They offer a nationwide legal service which helps consumers find the best representation for their legal needs. You can learn more about Attorney One at our website http://www.attorneyone.com. You can also find us on Facebook at http://www.facebook.com/AttorneyOne. Checkout earlier news from us at http://www.prweb.com/releases/2013/2/prweb10432766.htm