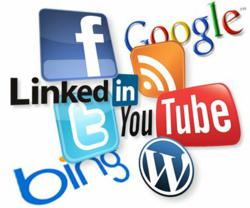 Web HSP was built from the ground up by a group of talented software engineers who had a vision to deliver fully integrated, server hosting
Portland, OR (PRWEB) February 16, 2013
Web HSP, a premier international hosting provider and reseller, announced heavily discounted custom website design packages for hosting and reseller clients throughout the United States & Canada. This milestone discount package is more evidence of Web HSP's commitment to their expanding customer base.
Complemented by exceptional customer support services, Web HSP offers large and small companies an optimal hosting environment necessary to maintain a rock-solid online presence.
"2012 was a year of record up-times for Web HSP where we delivered on our promises to our clients throughout North America. Our proven resources in the data center industry and our reliable connectivity and IT support are among the many advantages Web HSP valued customers receive throughout the year. In 2013, we look to maintain the consistency we have been able to offer. Our commitment to our clients' critical business needs have once again enabled us to provide unparalleled hosting & VPS services," said Founder & CEO Doug Davis
Web HSP is a premier hosting company offering shared web hosting, virtual private server (VPS) hosting, commercial eCommerce hosting and an end-to-end Web Hosting solution for Resellers and Hosting Service Providers (HSPs).
Web HSP also recently announced (3) custom WordPress design packages complete with social media development, shopping cart integration, and custom logo design services.
They have an experienced team to ensure quality services and support with over 20 years of experience in the hosting industry and over 40 years of management experience in corporate America. The Web HSP support team is comprised of experienced customer service representatives, systems administrators and engineers.
Web HSP is a company that has established their reputation since 1998, and guarantees 100% up-time and premier customer service and support 24 hours a day. The experts at Web HSP have the wisdom and industry insight that define business leadership.
About Web HSP:
Established in 1998, Web HSP has steadily grown to become one of the most reliable dedicated server providers in the United States & Canada. Based in Fredericksburg, Virginia.
Web HSP was built from the ground up by a group of talented software engineers who had a vision to deliver fully integrated, server hosting. Through their attention to detail, high levels of customer service and retention, Web HSP has earned their well-deserved reputation of excellence within the digital services community.
For more information, please visit for press inquiries, please contact: Doug Davis, CEO at (866) 660-5558 to speak with a knowledgeable customer service agent.