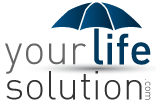 Chicago, IL (PRWEB) February 17, 2013
YourLifeSolution.com, an online service which provides instantaneous quotes on term life insurance and guaranteed universal life insurance, is in the final phase of developing a system that will allow Internet users to purchase up to $350,000 worth of life insurance with no medical exam and have a policy within 10 minutes. Although the product will not be viable for those with serious medical conditions, applicants who are seeking more than $350,000 in coverage and various other scenarios, YourLifeSolution.com is still confident that the convenience of being able to instantly purchase small amounts of term life insurance at competitive rates will be valuable to those who seek a convenient way to purchase life insurance entirely online. "I'm still working on a proprietary name for the product. The goal will be to make the name encompass the speed and convenience of this concept. It is also important to note that this product provides nearly the absolutely most competitive smoker's rates when compared to other companies that require an exam and a fully underwritten application", said Eric Smith, the founder of YourLifeSolution.com.
The carrier providing this instantly issued life insurance product is rated "A" by A.M. Best and was established 160 years ago. The policy from this product is immediately populated into a PDF file upon approval so that the applicant can download it immediately for their own proof of insurance, and this product is available in all states except New York.
"I'm excited to see a company finally develop an instantly approved and issued term life insurance product for the American marketplace. This will help many who have been procrastinating about buying life insurance finally get covered for the sake of their family", said Eric Smith.
YourLifeSolution.com tentatively expects to début this product by March 1st. At that time, YourLifeSolution.com states that it will become possible for virtually any healthy American between the ages of 20-60 to purchase this coverage and be insured within 24 hours.
For more information on YourLifeSolution.com or to compare life insurance rates without answering any personal questions, visit YourLifeSolution.com.