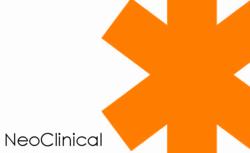 The NeoClinical™ Neo PayPerPatient is a risk share pay-as-you-go solution for new studies or current studies that are underperforming and need a boost to recruitment.
Palo Alto, CA/ Sydney, Australia (PRWEB) February 20, 2013
NeoClinical™, the leading digital clinical trial recruitment agency for Australia, New Zealand and Asian markets today officially launched its latest recruitment product, Neo PayPerPatient. Neo PayPerPatient has emerged from 6 months of beta testing, including regulatory compliance, and integration of some of the latest online consumer engagement software and tools.Neo PayPerPatient has already built powerful databases of people wanting more information about the latest clinical trials for conditions including gout, arthritis, Alzheimer's, menopause, diabetes, prostate cancer and asthma.
Get the PayPerPatient Data Sheet here.
Neo PayPerPatient is a risk share pay-as-you-go solution for new studies or current studies that are under-performing and need a boost to recruitment.Sponsors only pay a nominal fee for partially screened patients then a moderate fee for those that proceed to full enrolment. NeoClinical™ manages all the rest.
NeoClinical™'s advertising and PR expertise as well as the team's considerable online and social media experience is already delivering results for clients – saving money and most importantly time. NeoClinical™ study recruitment campaigns feature innovative and EC compliant advertising, public relations and online content marketing campaigns. With more than 80% of internet users seeking health information online and a third of US adults online to look at health information, getting in front of people online is key.
"Dr. Google is where it is all happening, but you need to give people quality informative content that answers their online search," said co-founder Susan Fitzpatrick-Napier. "NeoClinical™ is a trusted source for original and authentic health news that informs and updates our potential patients."
NeoClinical™ typically achieves referral conversion rates of 40-60% and recently achieved a 63% conversion rate for a New Zealand Study.
"For too long companies have been spending valuable time and money searching for people. Don't waste money finding people you don't need. Just make it easy for people you need to find you," said Fitzpatrick-Napier.
For more information about the latest research and new clinical trials please visit http://www.NeoClinical.com.
About NeoClinical™ http://www.neoclinical.com
NeoClinical™ is the region's foremost clinical trial marketing agency dedicated to sharing news on the latest clinical research in Australia, New Zealand, and Asia including Korea, Taiwan, Malaysia, India and China.
NeoClinical™ uses the latest population health data and media consumption data to communicate via a sophisticated mix of public relations, advertising and online content marketing. This is combined with the highest level of reporting, measurement and analytics.
NeoClinical™ is headed by award-winning communications executives who have managed global campaigns for some of the world's leading consumer and healthcare companies.