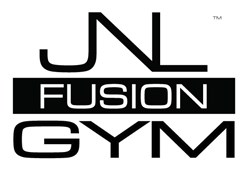 Michelle Hydes is now the proud and Exclusive JNL Fusion license holder along with her partner Christine Connor in the Cayman Islands.
Miami, FL (PRWEB) February 17, 2013
JNL Fusion is named one of the world's top fitness trends and is predicted to be in demand in the New Year and beyond. JNL Fusion is a superior training method due to its focus on functional fitness, improving your ability to do activities that many encounter in everyday life, leveraging strength training to boost balance, coordination and power.
"JNL Fusion will not only make you stronger while you work out, but for your everyday life to dos-thus making you a better mom, better dad, wife, husband, office worker…plain and simple, JNL Fusion will make you perform better in your life as it makes you more efficient, effective and yes, 'Strong is the New Skinny" as I always have said". JNL Fusion founder, Jennifer Nicole Lee.
With this method now available in an exercise DVD program, many Personal trainers have seen the results and now want to be certified in this method and offer it to their own clients.
Michelle Hydes, Owner and Managing Director of Anytime Fitness Grand Cayman has had tremendous success with the JNL Fusion Method, losing over 25 pounds. "As a business owner, wife, and mommy, I love knowing that I can get my work out done in 30 minutes. I am stronger; more confident, and have a ton of energy from Fusion! We had to be the first to share the JNL Fusion Method with our members!"
The creator of the JNL Fusion Workout method Jennifer Nicole Lee stated, "We saw the strong demand of current and future gym owners wanting to truly embrace this method by having their own JNL Fusion Gym or adding the Fusion Method to their existing fitness center. The idea is both brilliant and solid, due to the fact that the JNL Fusion method is a highly sought after workout method, with little overhead. It could be truly a small studio area, with mirrors, and small to medium size hand weights or part of an already established fitness center. With our JNL Fusion Infomercial now airing globally, we have seen a worldwide demand. We are thrilled to see millions really enjoy this highly effective, challenging yet fun method."
"Why did we choose JNL Fusion? We believe in the method! Our club mantra is Convenience plus culture- the JNL Fusion method is delivered in efficient high intensity blasts, the workouts are demanding, but they're over quickly, with each circuit alternating between short bursts of high intensity cardio and strength training -- the best way to increase fitness, tone muscle and lose fat," Christine Connor, Owner Anytime Fitness Grand Cayman, and JNL Fusion Master Trainer.
The JNL Fusion Management team led by Jennifer Nicole Lee is adamant about educating its top elite Master Trainers. Each year, JNL hosts her Annual JNL Fusion World Conference in Miami, Florida, where hand selected applicants are chosen to attend and work with her one on one. She certifies only a handful of personal trainers and fitness enthusiasts each year, making sure that she recruits the top Master Trainers in the world. In 2012, JNL has confirmed she will be going "on tour" with the method, stopping at major cities to recruit and train future Master Trainers. "Educating and keeping my master trainers motivated are my passions. Training and being inspired to me go hand in hand."
Trending elements in the fitness industry in 2012 have shown to be an exercise program that aids in fast yet safe and long lasting permanent weight loss, which JNL Fusion has a proven track record. "I myself am a weight loss success story, and I have kept off the 80 lbs plus with my own JNL Fusion method." Records show a countless amount of people losing weight on this program. But JNL states, "It's not only about losing weight, but gaining stamina, energy, endurance, and a new identity as an athlete. This is why the weight loss sticks, and JNL Fusion trainers and lovers of the method never gain their weight back."
JNL Fusion also focuses on another major trend in fitness for 2012, which is strength training using lighter weights or a personal own body weight. The equipment needed for the JNL Fusion method are a small pair of dumbbells, a cordless rope, or jump rope, a 30 second timer, and of course your own body. "Your own body weight is what JNL Fusion focuses on when performing the signature trademark plyometric moves which super spikes your metabolism."
Michelle Hydes is now the proud and Exclusive JNL Fusion license holder along with her partner Christine Connor in the Cayman Islands.
With the rapid growth of the JNL Fusion Method on a global level, the exclusive opportunity to open a JNL Fusion Gym or bring the JNL Fusion Classes & Method to your current Fitness Center has now become available. There is a lengthy application process at http://www.JNLFusionGym.com