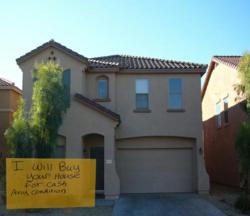 Fast rising numbers are not as welcome news for some... as it has become increasedly demanding for investors looking for bargain purchases within metro Phoenix.
Phoenix, AZ (PRWEB) February 18, 2013
Home prices are off to a strong start nationally up 10 percent from January of 2012, with Phoenix leading the pack in home pricing gains of 31% year-over year. This projects good news for the spring home buying season that looks to be even stronger than last year.
These stats may be welcome news for home sellers and homeowners looking forward to rising equity in their properties, but the fast rising numbers are not as welcome news for some. Regarding this recent trend real estate investors with the WBHPhoenix investment company noted that it has become increasedly demanding for investors looking for bargain purchases within metro Phoenix. These real estate investors typically purchase distressed properties at bargain prices & whose signs, "We Buy Houses in Phoenix", can be seen around aesthetically challenged neighborhoods.
The most recent published Monthly Report - for the Greater Phoenix housing market's last quarter (by the Center for Real Estate Theory and Practice, W P Carey School of Business ASU), shows the median home sales price rising 33.9% to $164,000 from a previous $122,500, with the price per square foot average up 27.2% to $106.72 from the previous $83.88.
Inventory of homes currently on sale (not under contract) at the beginning of January 2013 was down 6%, when compared with January of last year. During the same time period distressed supply was down 42%. Overall however, supply increased 13% during the same quarter.
Foreclosures are down a whopping 40% from December 2011 compared with this December 2012. While investor purchased residential property remains at a high 32.4%, it is down from its peak in July's 39.7%.
Single family homes sold at a discount are also down when compared with the previous years statistics showing;

Flips by investors down 20%.
Short sales & pre-foreclosures down 36%.
Bank owned homes down 55%.
GSE owned homes down 70%.
HUD sales down 40%.
And purchases at trustee sales are down 51%.
According to investors with the popular WBHPhoenix home buying network, buying ugly homes in Phoenix has also decreased, with investors making some source adjustments. The increasingly competitive market has encouraged more investors to concentrate on buying wholesale properties in bulk from other investors. While these market conditions are ideal for the investors buying to hold long term, the fix up & resale investors are finding such deals more difficult to come by.
As foreclosures are down to far lower number than the previous year & inventory of REO properties are dwindling, lenders are becoming more reluctant to approve the lower short sale offers and expecting higher prices due to the improving resale market conditions. This has caused a significant drop in the volume of short sales and a noticeable effect in their price increase. Foreclosures being greatly reduced has meant far fewer homes being added to the REO inventory and a subsequent considerable drop in REO sales.
The good news for investors is that in the long term this positive pricing trend is good for investment portfolios & encourages more investors into the long term holding strategy that may be better for the real estate markets appreciation overall. While the fix & flip investment strategy is good for short term profits, investors graduating to long term holding strategies typically see long term profits in both equity and healthier passive income levels.
Author: Joshua Berg
We Buy Houses Phoenix is a real estate investment firm that specializes in purchasing investment property. For further information you may follow their Google+ page, or contact Ken Chan.