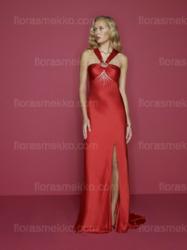 (PRWEB) February 17, 2013
Recently, Florasmekko.com has launched its first promotion of women's dresses in 2013. According to Johnson Stockton, CEO of Florasmekko.com, the promotion lasts from Feb. 15 to Mar. 15, 2013, and all customers can get a discount when checking out, up to 50% off.
The promotion covers all dresses on the website of Florasmekko.com, including many hot designs among young ladies, like empire waist cocktail dresses, princess wedding dresses and lace prom dresses, and so on. The company is ready for the possible shopping wave through such a promotion.
All the dresses from Florasmekko.com are with these several characteristics: rich choices, fine tailoring, simple style, transparent material, and meticulous production.
In addition, Florasmekko.com offers thousands of wedding dresses in different colors and styles, and customers can find their favorite dresses by browsing through the catalog online. Florasmekko.com has vowed to spare no energy to provide a great range of products for costumers as well as fast delivery.
About Florasmekko.com
Founded in 2006, Florasmekko.com is a sub-brand of Florasklanning.com. Their main products include wedding dresses, bridesmaid dresses, evening dresses, and other wedding accessories. They aim to provide people with better fashion products at cost-effective prices.