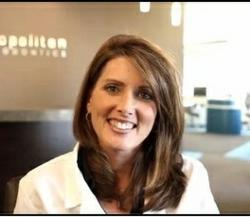 Minneapolis, MN (PRWEB) February 26, 2013
National Eating Disorders Awareness Week is February 24 through March 2 this year and in honor of it, Cosmopolitan Orthodontics is sharing information regarding eating disorders and the damage they can cause to teeth.
"It is common for an eating disorder to be detected by dental or orthodontic professionals because they often can see the enamel damage caused by restrictive diets or chronic vomiting," said Cosmopolitan's Dr. Trudy Bonvino, an orthodontist in Minneapolis, Prior Lake and Lakeville.
"We work to create beautiful smiles through treatment that involves appliances such as traditional metal braces and Invisalign Teen," Bonvino said. "We are saddened when we see a patient with an untreated eating disorder, because as professionals, we know the improvements we're working to achieve through orthodontic treatment can be canceled out by the disorder."
Patients with a suspected eating disorder are counseled to not brush their teeth immediately after vomiting. That can actually promote tooth decay. St. Paul pediatric orthodontics expert, Dr. Bonvino also offers guidance on increasing patients' intra-oral pH by chewing gum or rinsing their mouths with water or milk.
A 1991 study of 24 women with eating disorders published in the International Dental Journal found that orthodontic abnormalities were more prevalent in those females than in the control group. Open bite was more common in the females who reported self-induced vomiting.
Nearly 90 percent of patients diagnosed with bulimia experience tooth erosion signs - typically associated with regurgitation, according to the National Eating Disorders Association. A similar prevalence exists in patients with restrictive dietary habits.
Farmington orthodontics pro Bonvino refers patient to their physician if she suspects an eating disorder. She takes this condition seriously because it can do more than damage teeth; it can take a life.
Learn More
To learn more about eating disorders, visit NEDA's website: http://www.nationaleatingdisorders.org. For more information about Dr. Trudy Bonvino, visit the Cosmopolitan Orthodontics website, http://www.cosmoortho.com.
About Cosmopolitan Orthodontics
Cosmopolitan Orthodontics has two office locations in Lakeville and Prior Lake, MN. The facility features the latest in orthodontic technology. It is designed to provide an outstanding experience for patients and parents.
© 2013 Sinai Marketing and Dr. Jennifer Eisenhuth. Authorization to post is granted, with the stipulation that Sinai Marketing and Dr. Jennifer Eisenhuth are credited as sole source. Linking to other sites from this article is strictly prohibited, with the exception of herein imbedded links.