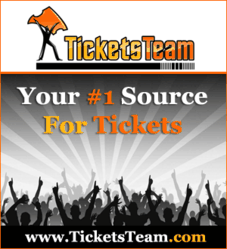 TicketsTeam.com is pleased to offer Styx, REO Speedwagon & Ted Nugent's "The Midwest Rock 'N' Roll Express" tour tickets to 20 concerts, which will take place in April - May 2013.
Kansas City, MO (PRWEB) February 17, 2013
"The Midwest Rock 'N' Roll Express" tour, featuring a ton of platinum hits, classic rock and power ballads, second year will begin in couple months. The tour is scheduled to start on April 18 in North Dakota and will be visiting such venues as Target Center, Izod Center and Time Warner Cable Music Pavilion. Styx, REO Speedwagon & Ted Nugent tour tickets already available for sale at TicketsTeam.com.
Missouri fans could hear Styx, REO Speedwagon & Ted Nugent live twice in May: concerts are scheduled for Friday 5/10 at the Starlight Theatre in Kansas City, and for Saturday 5/18 at the Verizon Wireless Amphitheater in Maryland Heights. Getting tickets in advance is highly recommended.
Full schedule for Styx, REO Speedwagon & Ted Nugent 2013 spring concerts:
April 18: Ralph Engelstad Arena in Grand Forks, ND;
April 19: Target Center in Minneapolis, MN;
April 20: I Wireless Center in Moline, IL;
April 21: The Huntington Center in Toledo, OH;
April 23: MassMutual Center in Springfield, MA;
April 24: Glens Falls Civic Center in Glens Falls, NY;
April 26: Izod Center in East Rutherford, NJ;
April 27: Time Warner Cable Music Pavilion in Raleigh, NC;
April 28: Civic Center Auditorium in Roanoke, VA;
May 1: Germain Arena in Estero, FL;
May 3: St. Augustine Amphitheatre in St. Augustine, FL;
May 5: Verizon Wireless Amphitheatre in Alpharetta, GA (nearby Atlanta);
May 8: Bank Of Oklahoma Center in Tulsa, OK;
May 10: Starlight Theatre in Kansas City, MO;
May 11: Pinewood Bowl Theater in Lincoln, NE;
May 14: Van Andel Arena in Grand Rapids, MI;
May 15: Ford Center in Evansville, IN;
May 17: Resch Center in Green Bay, WI;
May 18: Verizon Wireless Amphitheatre in Maryland Heights, MO;
May 19: First Niagara Pavilion in Burgettstown, PA.
"Due to the overwhelming success of last year's tour, we are going to once again wind up the juggernaut of mega-tainment," Styx guitarist/vocalist James Young said. Kevin Cronin from REO Speedwagon added: "Yo, wake up everybody! Winter is over, the snow is melting, the sun is coming out – it's time for the second annual REO, Styx, Nugent springtime extravaganza". "When you live the ultimate American guitar player's dream, with the ultimate grinding band, performing the most intense fun songs in the world to the most enthusiastic audiences alive, every tour and every concert is an indescribable celebration", another participant of the tour Ted Nugent said.
Chicago band Styx became famous for it's albums from the late 1970s and early 1980s. The band is best known for the hit songs "Lady", "Come Sail Away", "Babe", "The Best of Times" and numerous others. Styx' four consecutive albums were certified multi-platinum by the RIAA.
REO Speedwagon achieved significant commercial success throughout the 1980s. The band has sold more than 40 million records and has charted thirteen Top 40 hits, including the number ones "Keep On Loving You" and "Can't Fight This Feeling".
TicketsTeam.com is one of best sources for discount concert, theater, sports and other event tickets. Consumers are able to pick from most popular rock music tour tickets, including Bon Jovi 2013 tour tickets and Bob Seger 2013 tour tickets. All tickets are backed by the customer satisfaction guarantee, so customers could order with confidence at no risk.