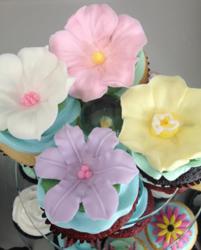 A combined 80 years of experience in catering, professional corporate breakfasts, lunches and dinners.
Toronto Ontario Canada (PRWEB) February 18, 2013
Impeccable Taste, a long-time corporate caterer in Toronto, announces the addition of the Stirling Room – the Distillery District's upscale lounge catering to the city's young and elite professional crowd – to its venue roster.
"We're thrilled to have a relationship with such an exclusive venue. The vibe of Stirling Room, as the ideal setting for corporate and social events, fits seamlessly with our business model," says Rodney Kaufman, President and Executive Chef at Impeccable Taste Catering. "The new relationship comes at a perfect time – when companies should be thinking about their upcoming corporate catering functions for Spring. With exposed brick, large wood beams and original plank flooring, this is the ultimate destination for dinner parties, hors d'oeuvre events, and even work lunches."
Featuring completely customizable menus, Impeccable Taste's corporate catering lineup for Spring boasts a mouthwatering spread of light flavours like asparagus, fiddleheads, peas and spring lamb, garnished with a décor of flowers such as Tulips, Yellow Daffodils and Hyacinth, and Crocus.
Offering top-quality catering service anywhere in the Toronto area, Impeccable Taste boasts a combined 80 years of experience in catering, specializing in professional corporate breakfasts, lunches and dinners. Regardless of demanding time constraints, Impeccable Taste's team of industry experts delivers excellence in event coordination from start to finish.
For more information on the possibilities for excellence at your next Toronto catering event, visit itcatering.ca.
Impeccable Taste Catering consistently delivers quality food that looks as good as it tastes. As far as catering services in Toronto, service, quality and presentation, like the name suggests, is impeccable, and each event is custom-tailored to suit the unique needs of each customer. Impeccable Taste Catering works with private individuals, companies and corporations in Toronto and the wider Greater Toronto Area markets. Services include expert event planning and catering for casual lunches, seminars, conferences, product launches, release parties, corporate affairs and weddings, among other social events. Born out of the philosophy that exceptional food must not only be meticulously prepared, but also artfully presented, our service offerings include colourful, eclectic and progressive menu options. Visit itcatering.ca for more details.